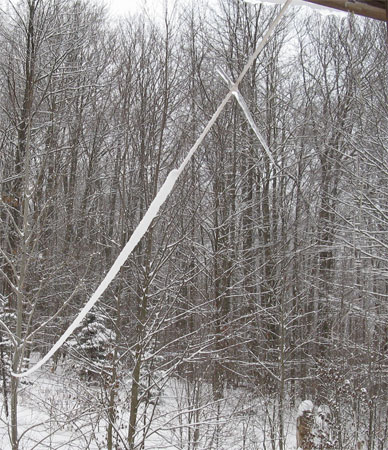 You can just see the corner of the house in this picture — the only thing that can begin to explain how this icicle, unconnected to anything, is horizontally bisected by the clothesline. The weather was just right – that icicle hung there for days, catching the sun as the line moved in the wind.
That moving bit of sun was reflected to me as I lay snuffling and napping on the couch with my recent cold. So even though I had to bundle up with lots of clothes just to get outside and snap this shot, I couldn't resist.
Carmi's theme this week is white. Pretty easy for me here in rural, western NY. But now I'm really wishing I'd gotten up off my butt yesterday to capture a shot that was calling to me. The weather's now changing rapidly and it's unlikely that particular shot will present itself again for quite a while. C'est la vie.
Your turn – what's something that you have captured only in your memory?