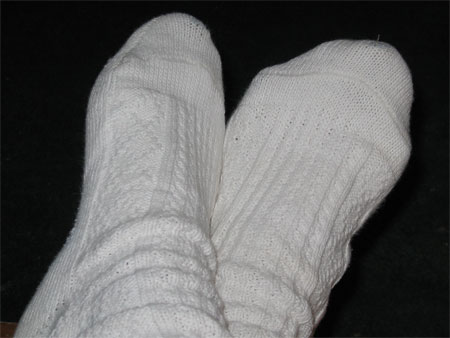 Actually, these socks are the opposite of what I usually like in foot gear. I go in for dark-colored socks, socks that fit snugly, and socks that are really warm.
But somehow this loose, white, moderate-weight pair pleases me.
One reason is their amazing whiteness. And the fact that somehow they've managed to stay sparkling white for months. I think they're magical socks — there really is no other explanation for all that cleanliness.
Play along with Carmi, or tell me about your socks.