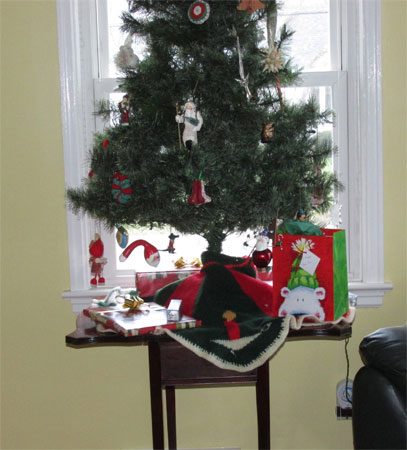 I met my goals for today. I got photos taken of all the things I made (some better quality than others, but you can't see any of them anyway). I got ALL of my Christmas wrapping done. Presents under the tree for my celebration here with my son.
And presents that I'll take somewhere else for celebrations.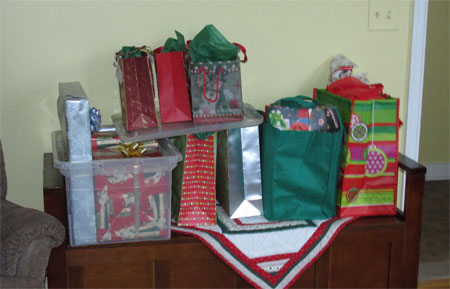 I also got the presents wrapped and out the door for 4 boxes that needed to be mailed. Nothing is left to wrap. I hung our stockings several days ago, and now I have all the things I need for stocking stuffers.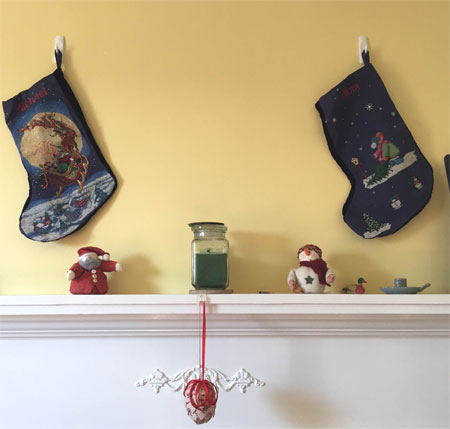 I got the Italian bread baked.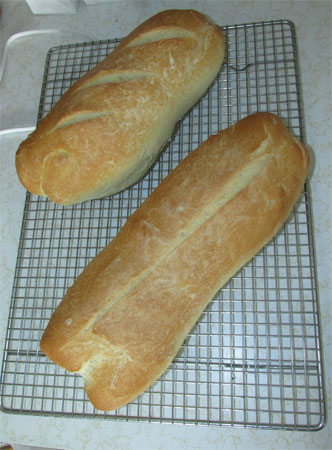 I definitely like the look of 3 diagonal slashes better than the long slash. The bread has a nice texture, but I like a crunchier crust. I fumbled as I was putting the bread in the over and making steam, and let too much heat out. Oh well. Better luck next time.
I may still bake a batch of date nut bread this evening. Or not. Tomorrow all I have to do is donate blood in the morning and babysit in the evening. There's plenty of time to bake 3 batches of bread in between. Once that's done, all my Christmas prep will be complete.
Except the waiting. Waiting for Santa always gets me excited.