This time of year I find my morning walks particularly enjoyable, listening to the 'dawn chorus' and doing my best to identify each new bird that arrives. Yesterday I heard my first rufous-sided towhees of the season, with their easily-identifiable "drink your tea" song. (Apparently their official name has been changed to Eastern towhee, but I'll continue to call them rufous-sided 'cuz that's how I learned them.)
Then today I heard my first chestnut-sided warbler, singing his little "sweet, sweet you" song.
But most exciting of all, when I turned around to bring my little, old dog back home before I took my long solo walk, I saw our resident fisher run across the road about 75 yards in front of me.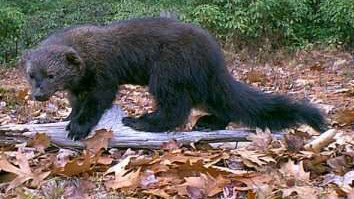 My neighbors had seen him recently, but I hadn't caught sight of the fisher for some years. Since I haven't had chickens for them to harass decades, I enjoy knowing that these guys, members of the weasel family, live in my neighborhood. It's always thrilling to see a wild animal that's typically elusive.
I spent the rest of the morning doing some of those tasks that must be done, then managed to get in a bit of weaving this afternoon. I finished MG's wrap with the black tencel and got just a few inches of TA's with the navy tencel. I took many pictures to get one that captures the difference, at least a bit.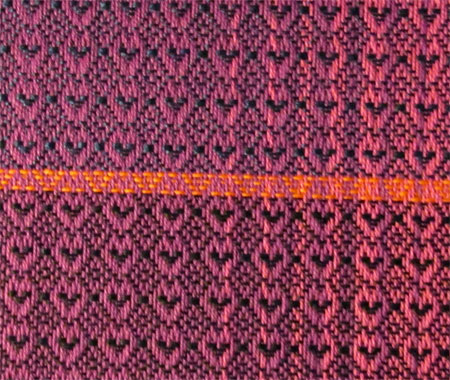 Now I'm sitting on my porch, enjoying the sound of my wind chimes in the pleasant evening breeze, hoping that the dark clouds do bring us some rain. The warm, sunny days are really lovely, but I fear it's too hot & dry too soon. Nothing we can do about it but try to adapt.