I spent the last two days — looooong days — in my living room chair. Knitting. And knitting. And knitting. And then sewing things together. I now have all the Christmas presents made. Whew!
Here's what I was working on.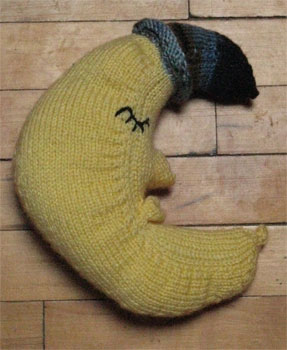 The moon will accompany the little bird rattle for my grand-nephew. It took much longer than seemed reasonable, especially since I had to do a few parts more than once to get it right. Even so I'm glad it's a baby toy 'cuz it's far less than perfect.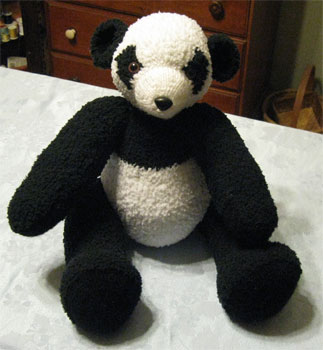 My grandson requested a cuddly panda. I had to order this yarn from England. I think it was perfect, even though it wasn't fun to work with. To my mind, his head is too small for his legs, but I don't think the little guy will point that out.
Here's all the toys I made for Christmas all together.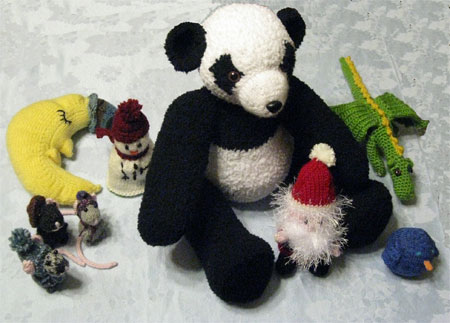 After Christmas I'll show you the things I made for adults.
Still not a single card made out – that'll be tomorrow. I think I'll still have a few hours at the loom working on FB's baby wrap. Then Tuesday's wrapping presents, grocery shopping & the beginning of cooking, finishing on Wednesday.
I'm definitely looking forward to spending time with my kids and grandson on Christmas day – just relaxing and having fun.