I'm so glad I decided to cut off & toss that problem wrap last month. Weaving KC's & CW's wraps on the newly-wound warp was a piece of cake – a pleasure.
It went so well, in fact, that they're off the loom, hemmed, washed & dried. I still have to hard press & label, but it's a nice day to take pix in natural light, so did that.
Here's K's custom baby wrap, woven with a marine (dark blue) weft.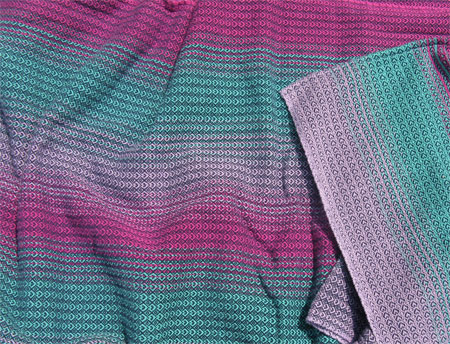 And C's with a turquoise weft.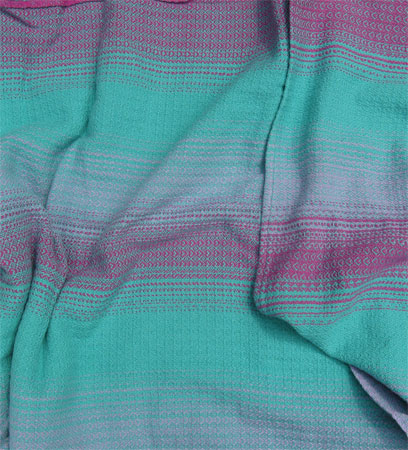 These two wraps have completely different looks, don't they?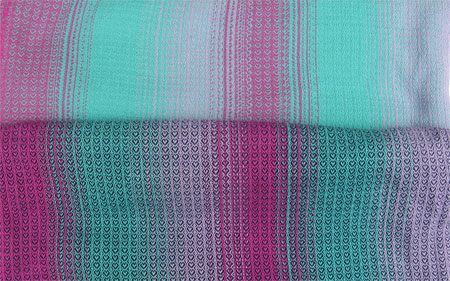 While I was hemming & washing/drying I decided I might as well do that first piece I wove on the warp-from-hell to see if it could be used for any purpose. After all is said and done, I'm not comfortable with it being used for a ring sling due to that slightly 'sloppy' section as a result of all my tension problems, but it would make a fine baby blanket.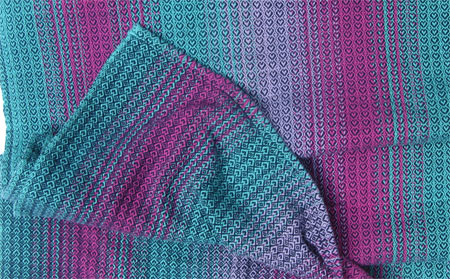 Here you can see all 3 pieces – you'll notice that the warp order is slightly different…my moms asked for a modification since I had to rewind anyway.