Saturday was my community weaving project in Angelica. Although I will change some things next time around, the project was reasonably successful. This is a story told mostly in pictures, with just a few words.
As I expected, it took only about 5 minutes for me to complete the loom frame assembly.

What I didn't expect was that the tent frame would be substantially lower than my tent, so the milk jug weights were resting on the ground. I should have made the weaving frame only 4′ high and wide instead of 5′, both to deal with this problem and account for the time it took to do the weaving.
Regardless, I started warping the loom.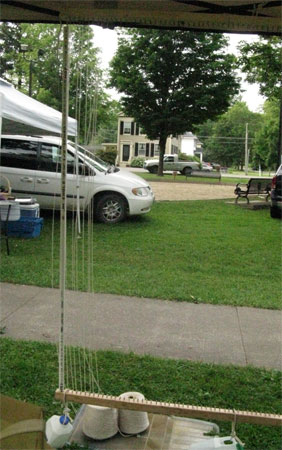 My guesstimate was right – it took me about an hour to get the loom all warped.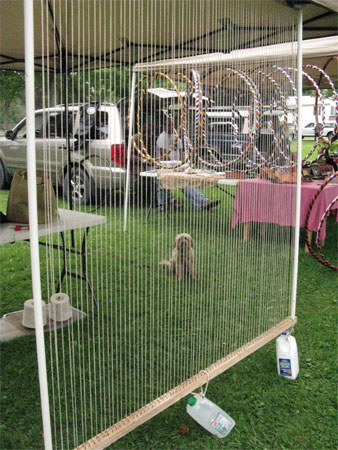 I put in just a bit of one color so people got the basic idea, then solicited my first weavers.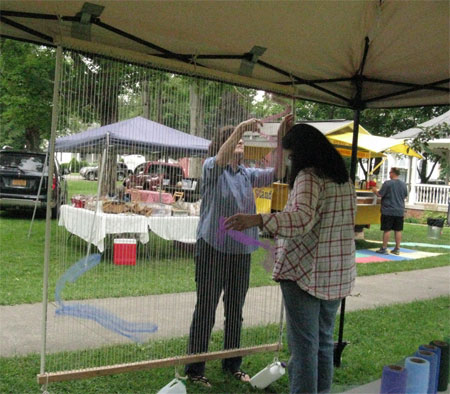 It didn't take long before some younger weavers joined in.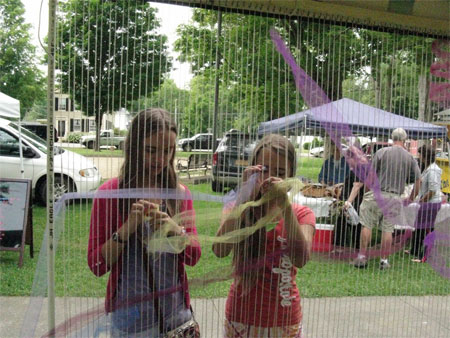 They drew in others.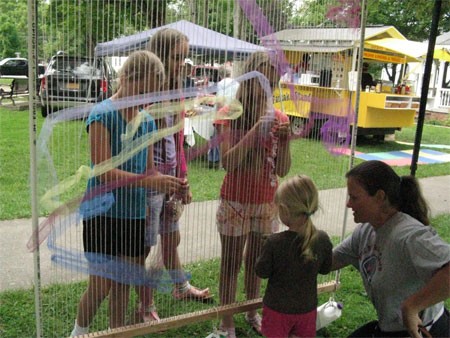 The frame is large, so it takes a lot of time to build up color.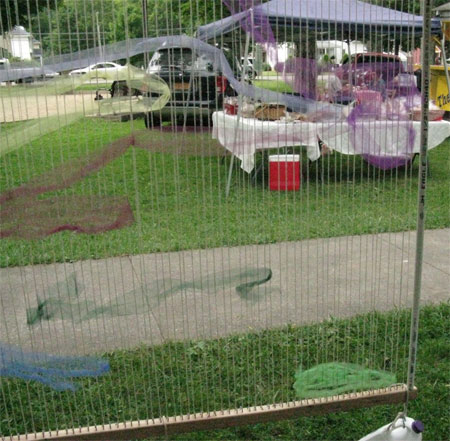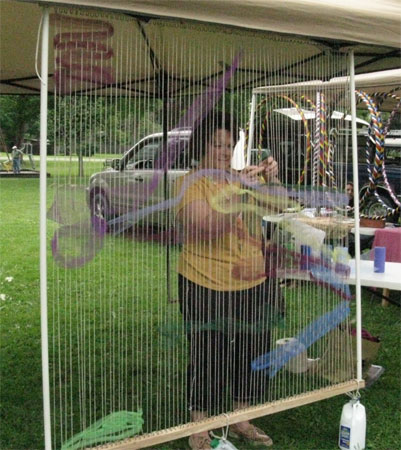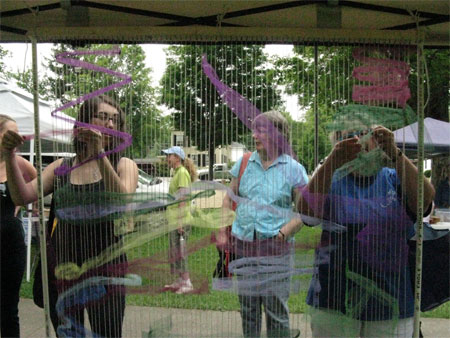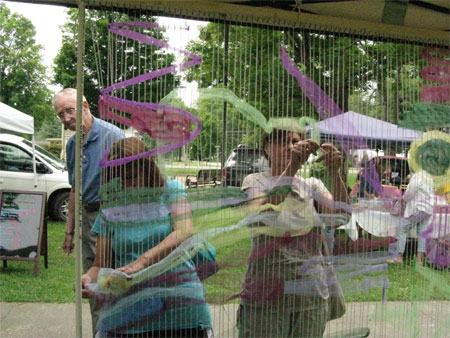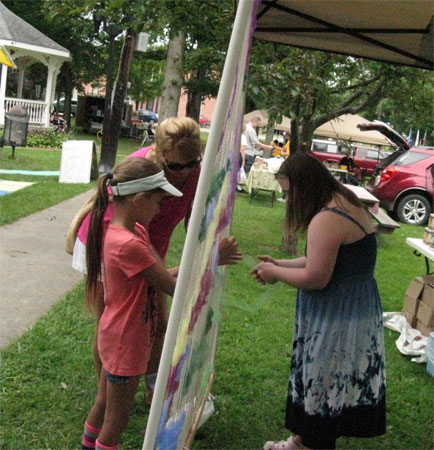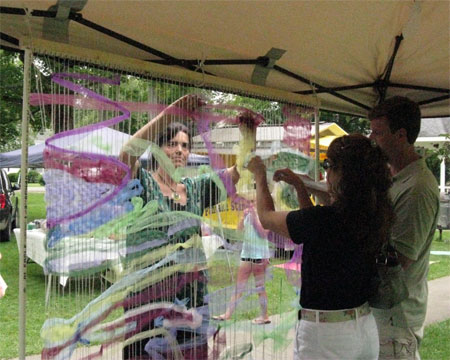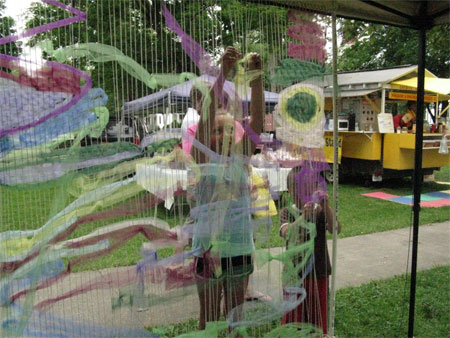 Time is passing really quickly and the crowd is thinning, so I work quickly trying to fill in around the shapes the community wove in. Wish there was more time, more people, and a smaller frame.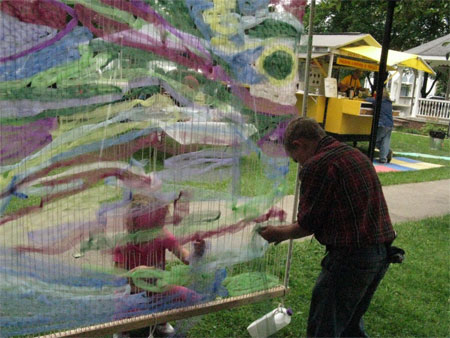 I asked people at the end to fill in sections, too. Kids were happy to oblige.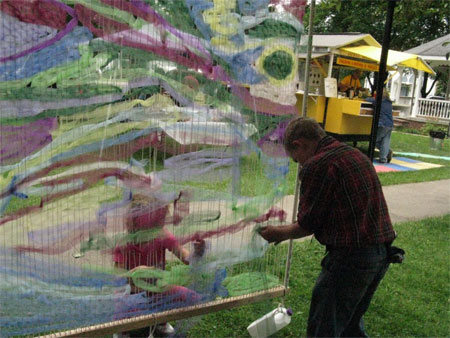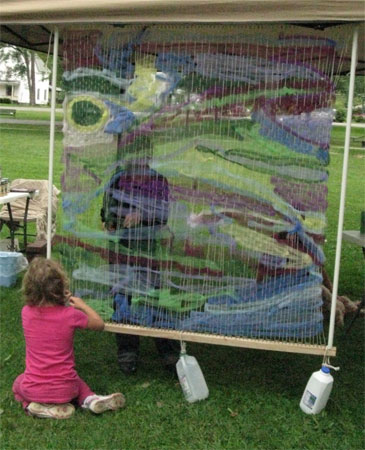 Just in time, the weaving is done.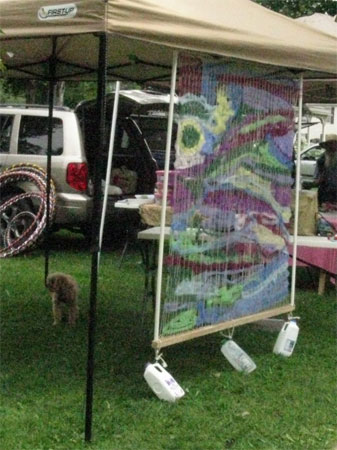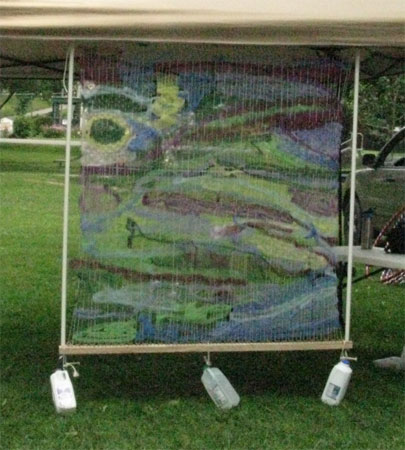 I think it's going to be about a week before it's fully installed on Main Street. I'll go back then and take a photo, too.
All in all, it was fun. I plan to improve on this process and do more community weaving.