What we have here in Rochester, NY is snow. So use that snow!
I purchased a dozen plain, undyed, 100% cotton towels specifically for this purpose.
Then I used the formula of Kathrin Weber for snow dyeing. 2 cups soda ash to 1 gallon water for soaking. Lots of snow, dye on top. No drainage; let the towels sit in the muck as the snow melts. Leave them sitting there for a day after the snow is all gone.
I have to tell you, my reaction to the towels immediately after dyeing was quite different from what it was at the end. I dyed 4 in the first batch and rather hated them when they were done, so I only did 2 in each of the next batches, trying different techniques. As it turns out, those first 4 are stunners! Here they are, and the dyes I used…named Into The Fire.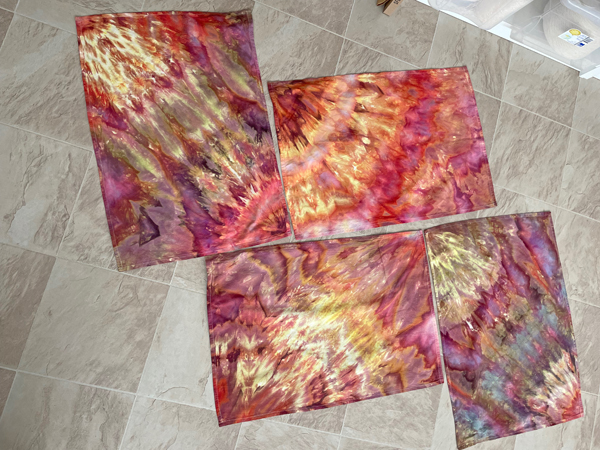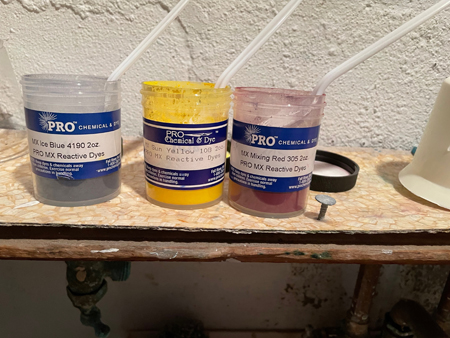 The next batch? Too bright, too…just too much for my tastes. Here's Bright Reflections and their dyes.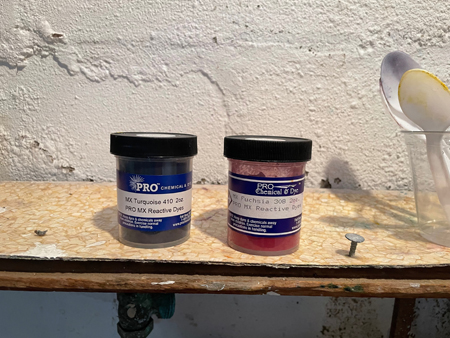 Then I wanted the colors to 'break' and to complement each other, so purposely chose dyes that I knew were mixes of several other colors. I got lots of muddiness, IMHO. Dark Woods and their dyes.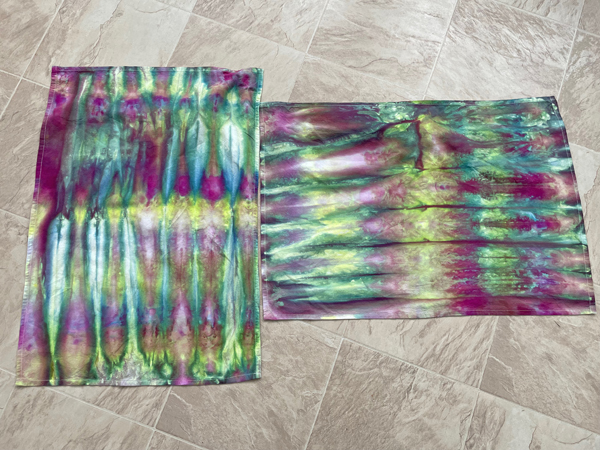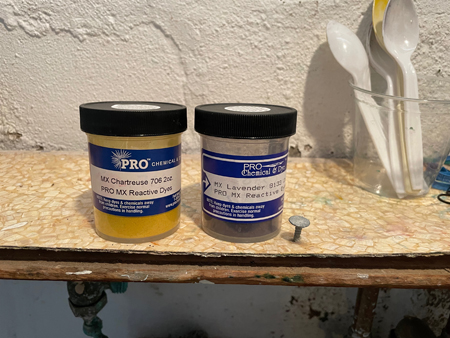 These last 4, although dyed in 2 different batches with slightly different colors, look similar enough. And are lovely to my eyes. Spring Will Come – and the dyes I used for the 2 batches.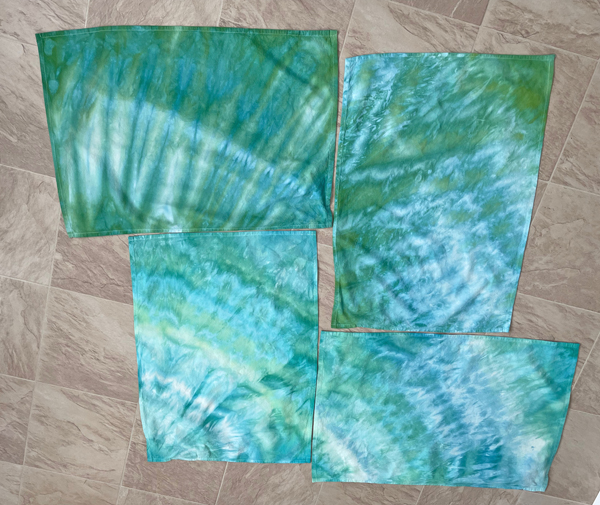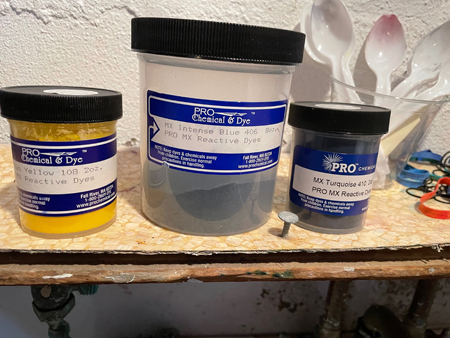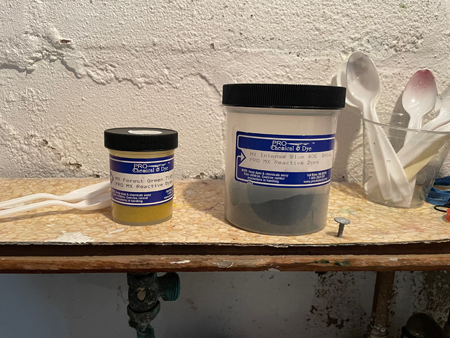 I will be posting these towels in my Etsy shop later today or tomorrow. Who knows if they'll sell? If not, I'll have a bunch of new towels in my closet – thinner and stiffer than my handwoven towels but they dry well.