I've wound several strands of different colors on my warping mill for my next run of 3 scarves. Includes some handpainted (not by me) bamboo-cotton blend, cotton, and tencel. I really like the way they look on the mill.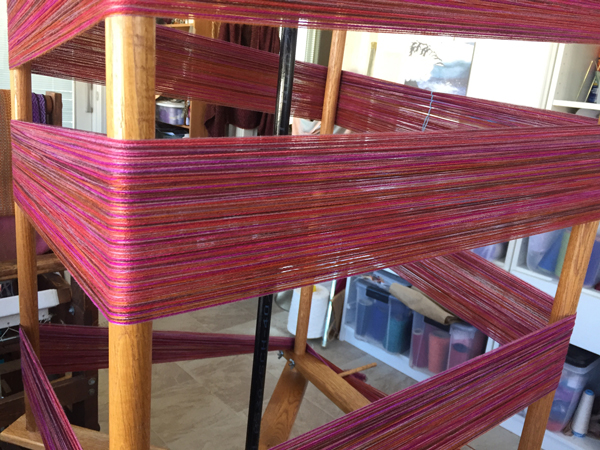 And a different view, with them chained and bundled on the floor.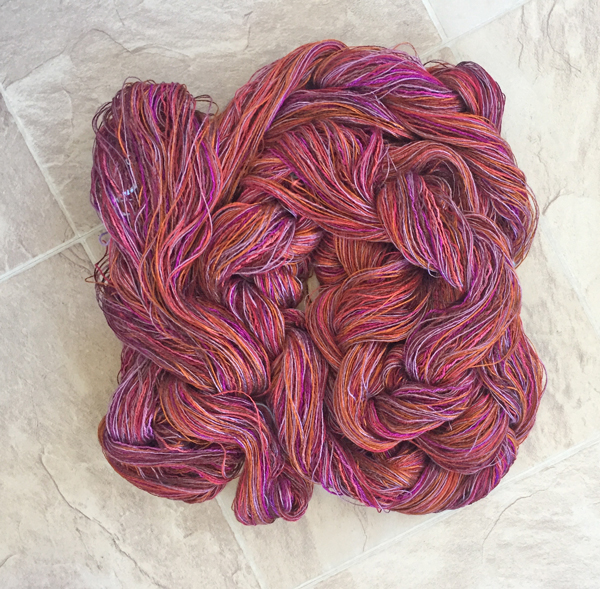 Wonder which one – if either – will turn out to look like the finished scarves?