How is there always one more thing? I realized I never showed you my pin loom mug rugs.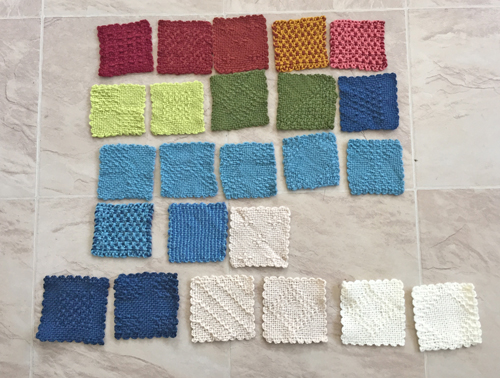 All were woven with wool on my 4″ vintage Weave-It loom. The 6 on the bottom row hadn't yet been fulled when I took this photo.  And somehow 2 of the completed ones didn't make the picture.  So I have 26 completed mug rugs.  4 will be a hostess gift, along with a towel and some jam, for the friends that are gracious enough to host my stay on the grounds of Chautauqua Institute every year.
I have no clue if people will buy them…only time will tell.