In my last post I showed you a pile of unfinished polka dot towels. It took me a while to get them hemmed and pressed, but finally, there they are in all their glory.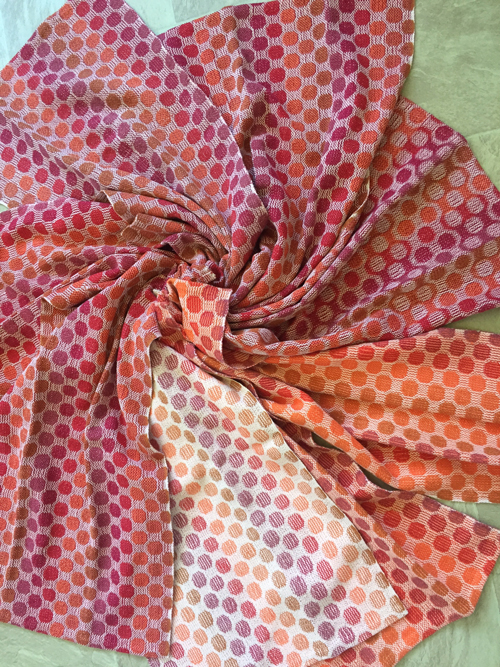 Again, many thanks to Susan Pogue for her draft. Everyone who's seen these towels, either in person or in photos, has really liked them, so I am positive I'll be be weaving more polka dotted towels in the not-too-distant future. If you look closely, you can see that I did the alternate/new treadling on one towel as shown in the Handwoven magazine. It didn't send me in real life like it did in the Handwoven photo, so only used it for one towel.
I've started June with 3 silk scarves. First up is a clasped weft. I've not done clasped weft in a while, and never with silk, so was eager to try this with a twill threading and treadling.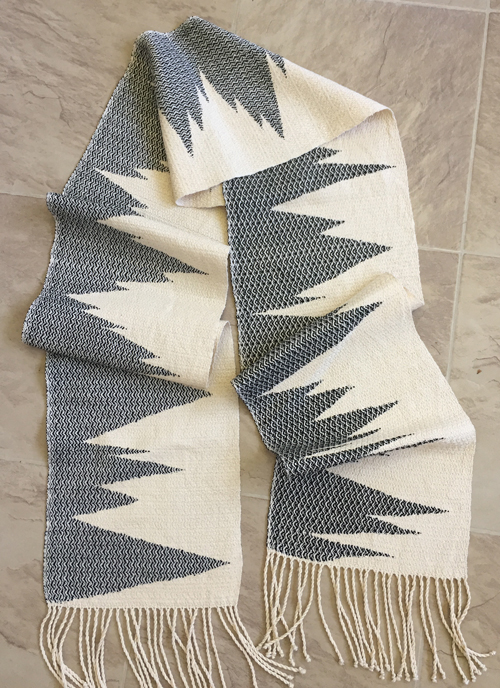 This is a 20/2 silk warp and weft. However, since clasped weft results in 2 shots of thread in each pic, the weft is much thicker than a typical 20/2 silk scarf, and the result is a bit thicker, with a less graceful hand, than is my personal preference.
For scarf #2 I used a lovely red silk, again in 20/2. A much nicer hand on this one, and a simpler treadling pattern.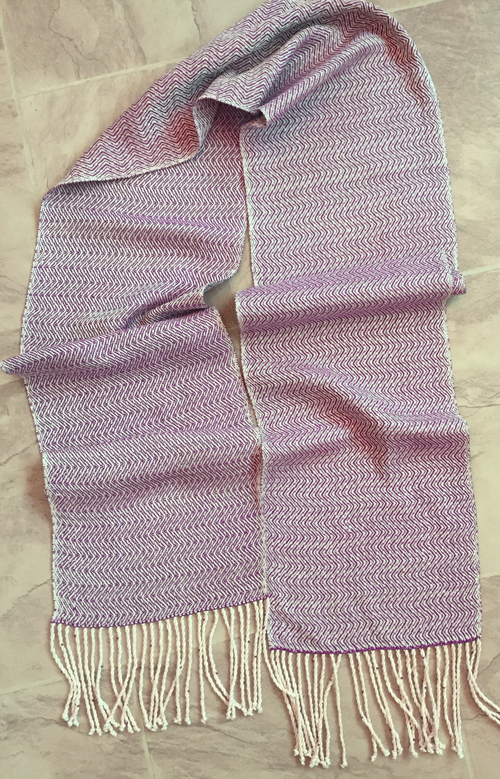 After getting input from some of my trusted friends and relations, I decided to put some beads on the fringe of this scarf. One little seed bead in each bundle of fringe, placed randomly.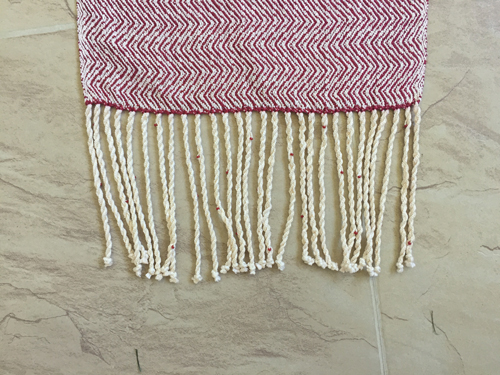 I wove scarf #3 with a tan weft, and returned to the original treadling, producing sort of arrowhead shapes. This weft is 60/2 weight – very fine. I used 3 strands of it together for weft, figuring that would approximate a 20/2. Interestingly, this scarf is much lighter, much softer than the red scarf. Surprised me.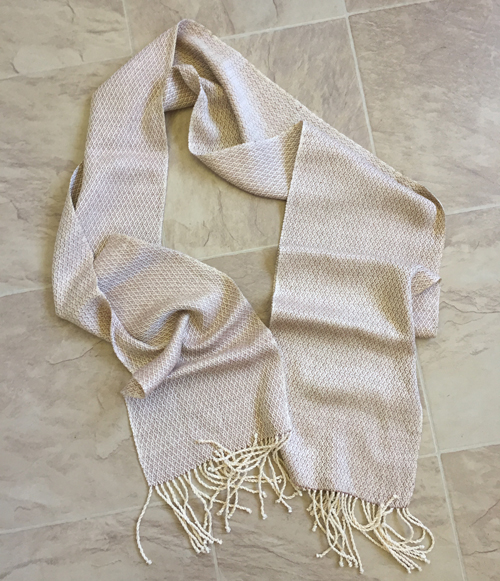 I rather enjoyed the red seed beads on the last scarf, so used the same method and put seed beads in this fringe, too. I chose a pearlized neutral color, so the beads are much more subtle than in the red. In the photo you have to look for the bumps to see them, I think.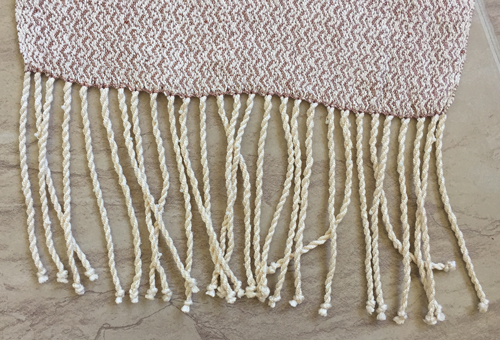 I have the last of my handpainted warps on the loom now. We'll see what I end up with.