You saw the blue & green rayon chenille shawl that I'd sewn in the back for that V shape, but I never posted photos of the one that I left straight.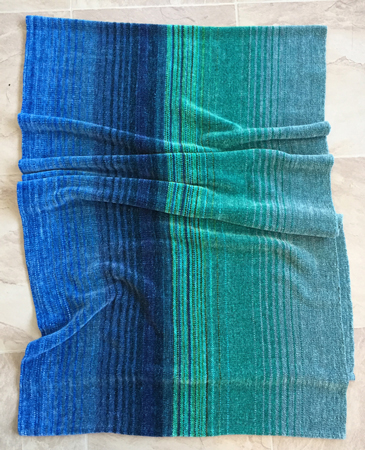 I like the clarity of the colors without that variegated weft. I also like the fact that since there's no seam, it can be woven with either the blue predominating…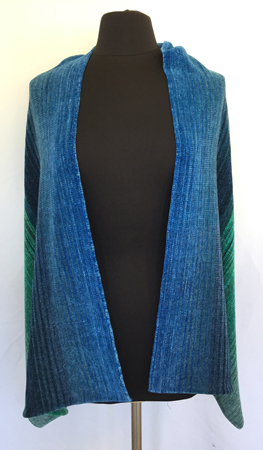 …or the green.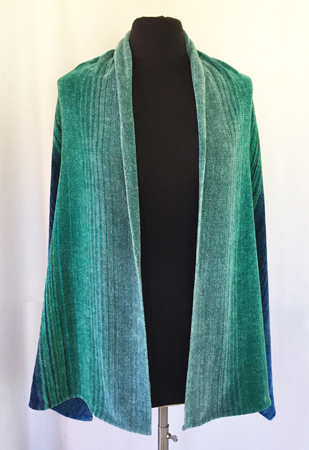 Of course, once you toss an end over your shoulder you see both colors well.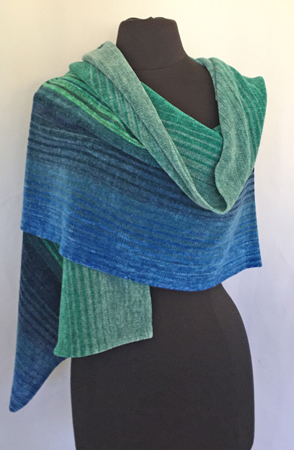 After those spring-like colors I went for more saturated, rich colors. I think I'm going to call these 2 royal gems. Here's the one I sewed.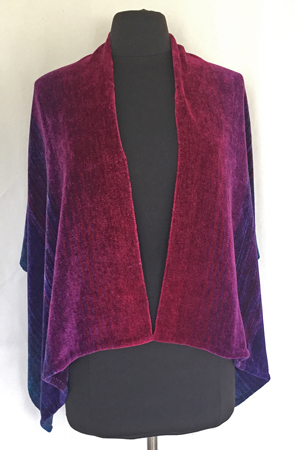 You can see that I made it a bit longer than that first one. Much better, I think, although #3 will be longer still.
And here's the back.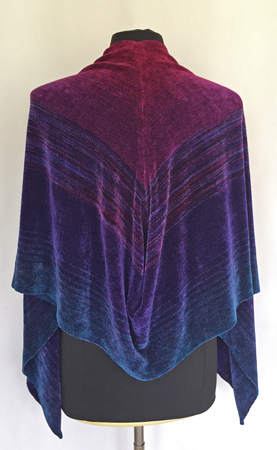 Yesterday I finally made it to Joanns and bought a few yards of a cheap doubleknit so I can play a bit with the correct angle of that seam. I want to avoid the pointy-ness that a long dart creates, and instead round that bottom seam a bit, I'm just not sure how to do it. I didn't think muslin would drape enough to show me, ergo the knit fabric.
Here's the wrap I didn't stitch.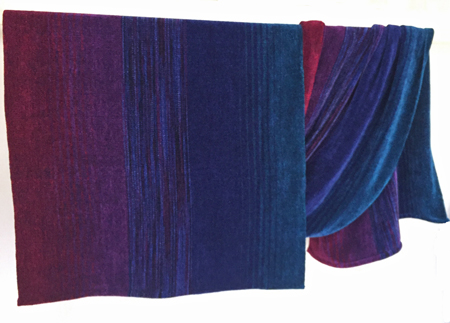 I really like these colors. A lot. And rayon chenille never fails to thrill me with its drape, sheen, and luxury. I'm confident both of these will sell.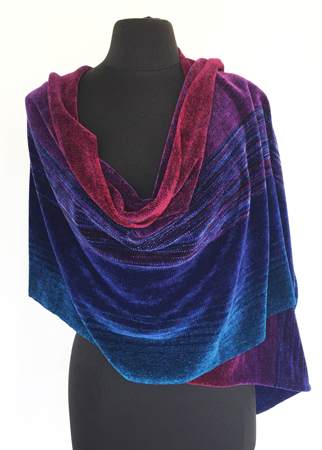 I've also woven 3 each of red and blue rayon chenille scarves, but haven't photographed them yet. I'm working on one more run of 2 rayon chenille shawls, and then I will move on to other fibers. I just wanted to get these done ASAP so I can send one of each to the Copper Shop, and they are needed there before 9/29.