I am just really in love with the bumberet multi-colored towels. I only have 1 left in the blues and greens of the first batch, and 5 of the orange and red ones. I had hoped to get more blue ones done for my show this weekend, but life has intervened so that won't happen. They will definitely be ready for my second show, 2-1/2 weeks from now.
First I got all sorts of colors of thread out and put them on the bottom cross bars of my warping mill. I loved the way they looked here.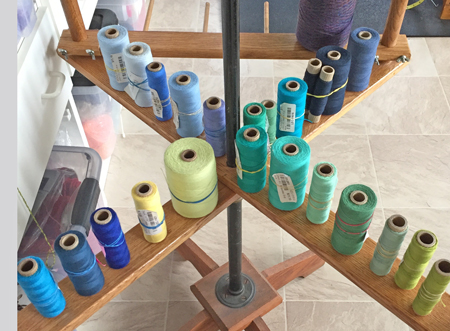 I liked them all, and used most of them plus a bit more, so this run of towels has even more than the 14 colors used in the first batch. Although measuring the warp is very time consuming, I like the results so much that it makes it all worth it for me. This time I warped for eight towels instead of the six I'd done in my first two runs.
Got the warp beamed and the heddles threaded.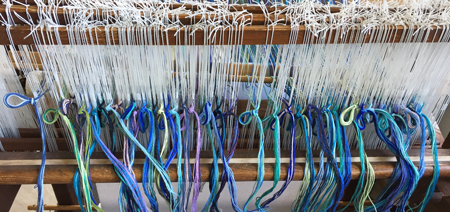 The first towel has a medium blue weft.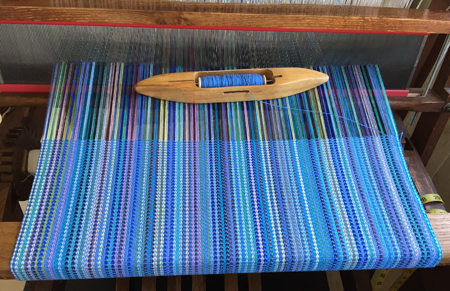 Number two has a peacock weft.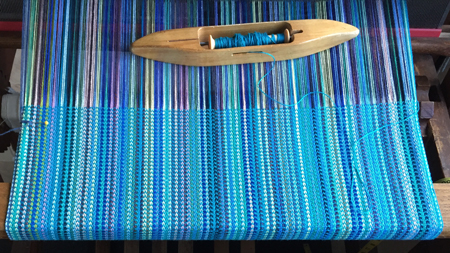 The third towel has a baby blue weft.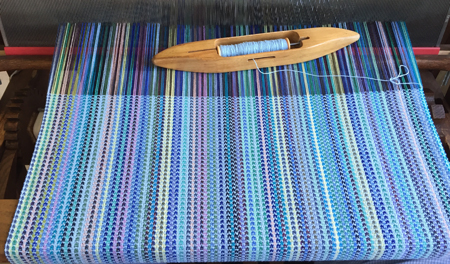 And the fourth, and as far as I've gotten, has a turquoise weft.