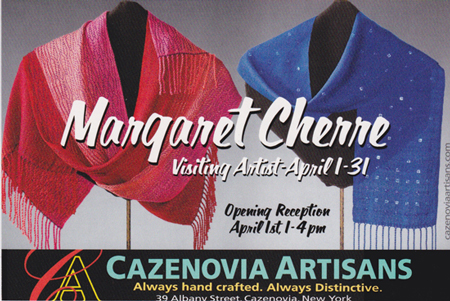 As I've mentioned, for the month of April I'll be in Cazenovia. Well, I won't be, but some of my work will. I'll be the Visiting Artist for the month with the Cazenovia Artisans. Today I'll be choosing the pieces that will travel there, and using my new labels on them.
One of each of the new shawls and scarves, woven in the last month or two, will go to Cazenovia. The others either are or will be up on my Etsy page as soon as I can squeeze out the time to do that.
Here are those last 2 rayon chenille shawls…Amethyst & Sapphires.
The first one has an amethyst weft.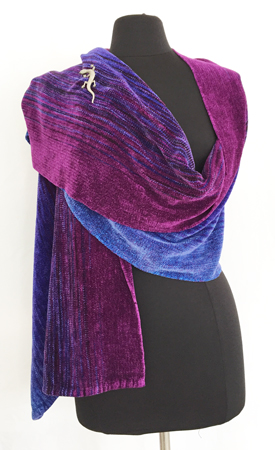 The second has a sapphire weft, with a few amethyst stripes at the ends. This is the one that will go on Etsy.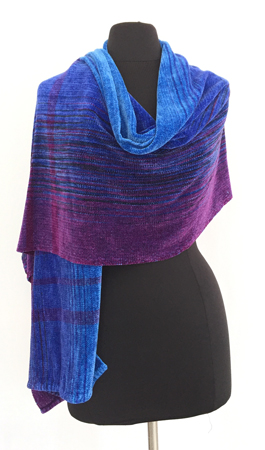 Gotta get back to work!