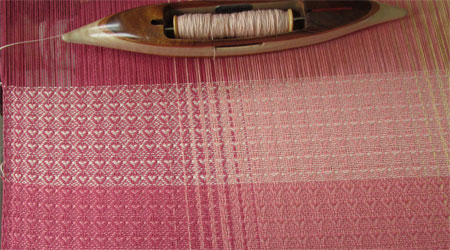 The weaving of EB's custom handwoven baby wrap has continued to proceed smoothly. I've finished weaving her first wrap, using the mercerized cotton. Today's photos show the left, center, and right sides of the warp as I made the change from the peaches 'n cream 10/2 mercerized cotton to the 8/2 unmercerized cotton in peche.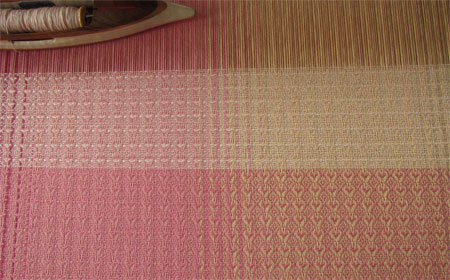 The warp continues to behave well and my body continues to be happy, too. 🙂 As a result I only have a little over a yard left to weave in the second wrap! Unless something unforeseeable happens today at the loom or in the rest of my life, I'll finish the weaving today. 🙂 🙂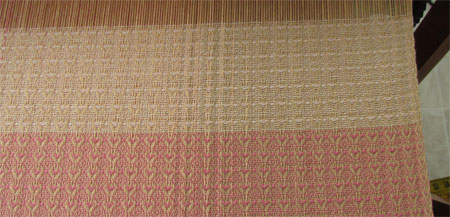 Then, of course, there's the off-loom work to be done. I think I've paid sufficient attention and the threads have behaved well so that I won't have to do needle weaving on this wrap. I'm keeping my fingers crossed.
So who's cooking corned beef & cabbage today in honor of St. Patrick's Day?