The yarn I'd been waiting for to weave AF's baby wrap finally arrived on Friday afternoon, as I'd predicted. So today I committed to spend time at the loom.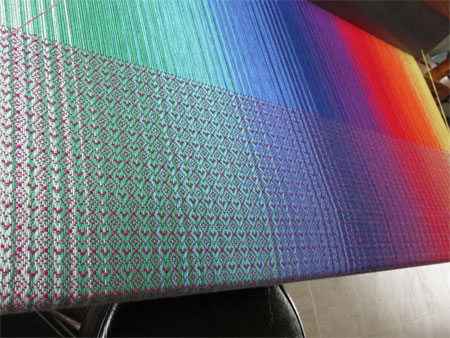 I liked JM's framboise cotton, and I also really like AF's magenta tencel. Both of these wefts work well with every color in the warp.
I'm quite happy with my progress…I got 100″ woven today – 2/3 of the wrap! I have some plans for tomorrow, but should be able to get the last 50″ woven. If not Sunday, surely on Monday. JMC & AF, it won't be long now!
It rained most of the day, but I did spend a few minutes outside changing my old stick-on-the-glass house numbers…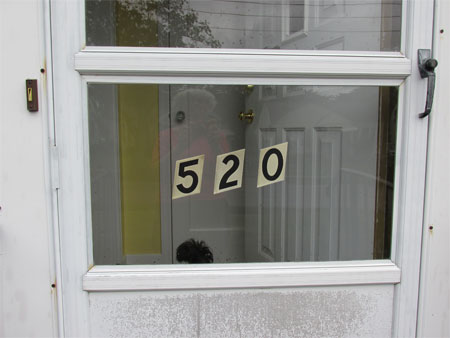 …into new screwed on the siding house numbers.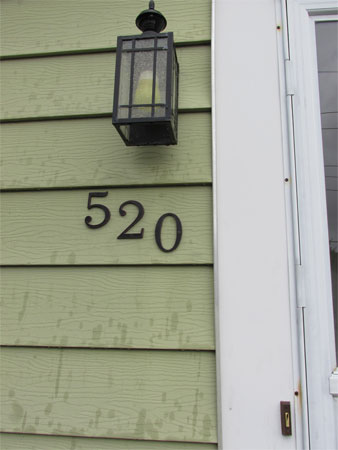 I hated those old numbers, so even though it's a little thing, it made me happy to do the 'upgrade.'
While I enjoyed the weaving and the minor home repair, here was the most fun I had today: playing fetch with Jack. (Sorry for the poor quality of the video. I had to hold my phone in my left hand and play fetch with my right…easier said than done.)
It's hard to believe he's only been with me for 4 days. He's a remarkable little guy, for sure!