I've known for a long time that natural light will give me better color in my photos than artificial light. Unfortunately I can't make that happen at my loom.
Today I cut HR & YF's wraps off the loom and did the machine hemming. I still have a bit of hand work to do before I can do any wet finishing, but wanted to get a photo now, in case it ended up being after dark by the time I took them out of the dryer.
This is the right side of the two wraps. YF's wrap is on top, with a cotton periwinkle weft in my common hearts weave pattern. HR's is on the bottom, with an iris tencel weft in my hearts & flowers weave pattern.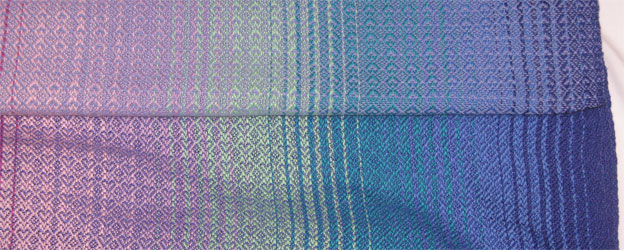 And here's the left side; the differences are more obvious here.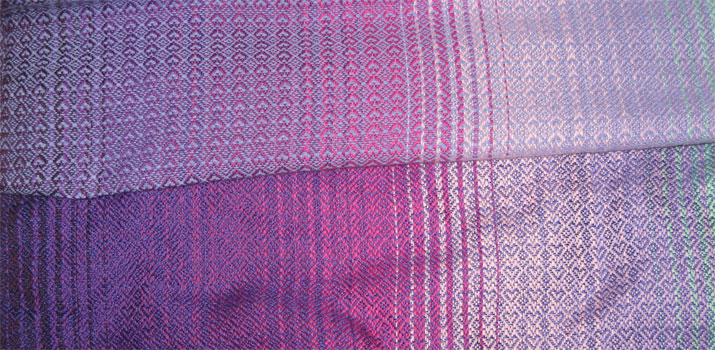 I'm going to sit with my needles & do the hand work now.