It's been a long time since I've posted, but I have an excuse. No, not an excuse, a good reason.
I've been cleaning. Like MAD! Hours and hours, cleaning and polishing every bit of woodwork in my house – and there's a LOT of wood. Clearing every flat surface. Scrubbing everything sparkling clean, cleaner than it's been in years. Or probably decades.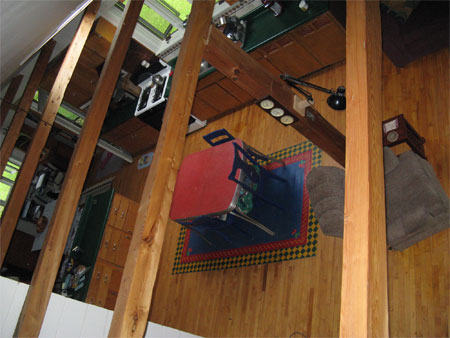 Making the inside of my house ready for listing – which should happen in the next day or two.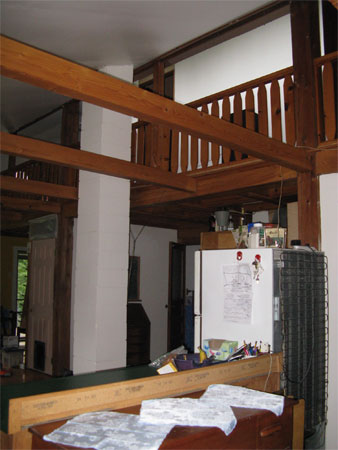 It's an unusual home, built using timberframe construction. 7 rooms on the first floor, a loft-style second floor with two large bedrooms and another small room that has changed purposes over the years. A 26′ clerestory. Hardwood floors throughout most of the first floor.
Full basement, 2+ car garage, plus another large outbuilding. A beautiful country setting, yet only 1/2 mile off a main road.
A view from the porch that's to die for.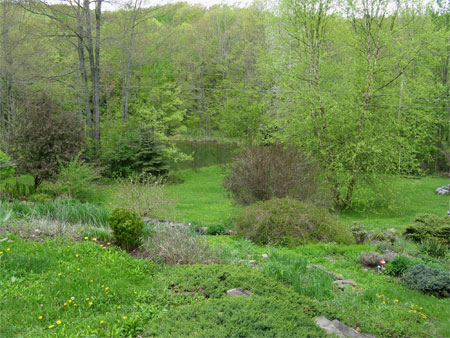 Mature perennial gardens with over 100 varieties, plus shrubbery, including well-producing blueberry bushes.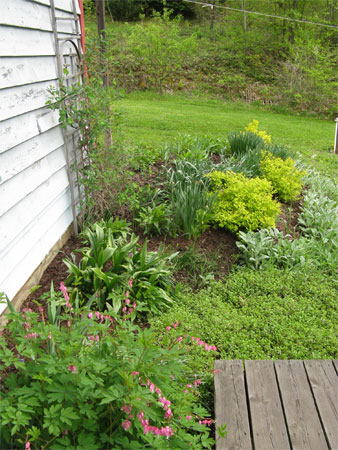 23 acres, with a well-managed forest covering about 15 of them.
Do I have you ready to start packing up your current digs yet? I hope so!
(I've been weaving, too, but haven't taken pix of anything – too busy!)