The other day I enjoyed about 1/2 hour of watching a group of six deer calmly munching their way around my yard.
My crab tree, which retained a lot of fruit, was a particular favorite.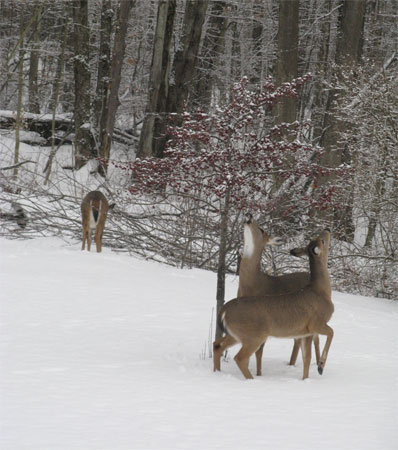 These two spent some time there. Then one wandered away and the deer that was left decided to spend quite a bit of time on his hind legs getting the higher apples. I'm guessing it was a male, since they get some practice on their hind legs during mating season. I could be completely wrong about that.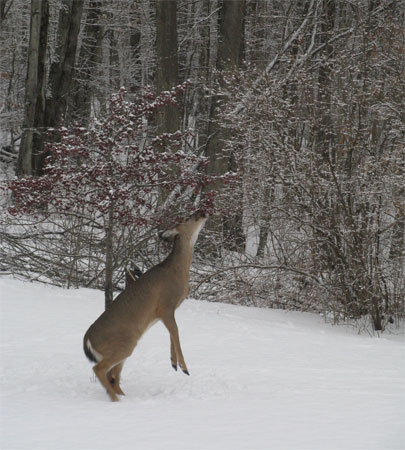 Then when all six moved down to a lower section of the yard, one deer – I'm assuming it was the same one as above – decided to reach for the higher crabs on that tree, too.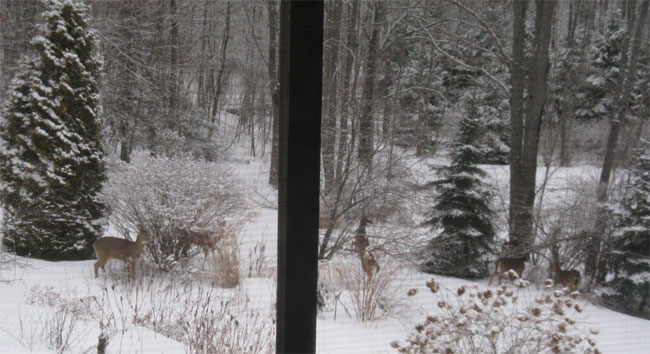 Me moving around in the house and snapping photos didn't seem to bother them. Until they were almost ready to move on anyway. Then one decided to spend some time looking at me.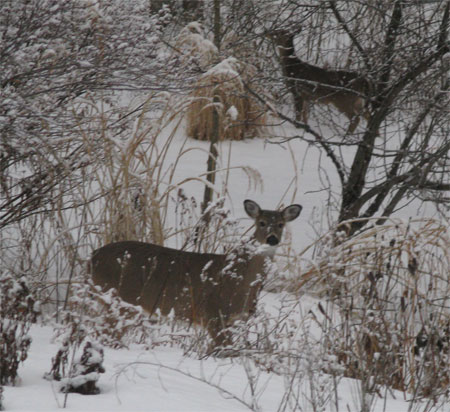 What a beautiful face!