This morning you get a pop quiz.
What is this a photo of? Or, if you prefer, how will it be used?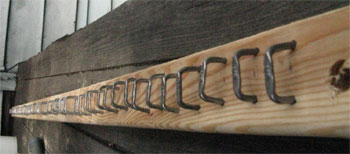 I've got to run to my job at Pfeiffer Nature Center or I'd tell you now. Instead I'll keep you in suspense for the rest of the day.
Do submit your creative ideas on this one!