Every year I do my best to get accepted into a show at Chautauqua Institution. The grounds are spectacular, the shoppers pleasant and appreciative, the organizers marvelous. What more could you ask for?
Well, what I DIDN'T ask for but and very grateful for is this more-than-quarter page piece in The Chautauquan Daily. I think everyone who stays at the Institution, whether for a week or for the entire summer, reads it.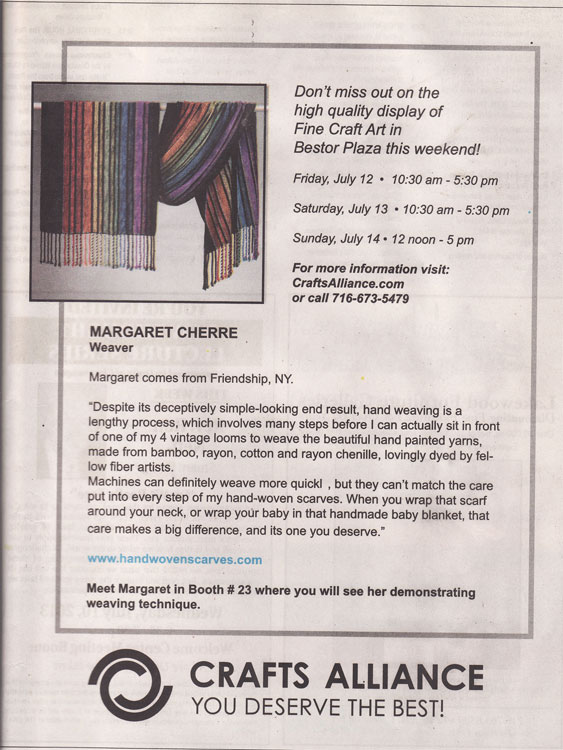 The photo is from my pictures submitted for jurying this year, the text is from an interview they did with me last year. Or maybe it's from my narrative for this year – I don't really remember, to be honest. In either case, I think it's spectacular!
I definitely had people approach me and mention the newspaper. NO WAY I could have afforded to pay for this kind of PR, even in my little, local, weekly paper!