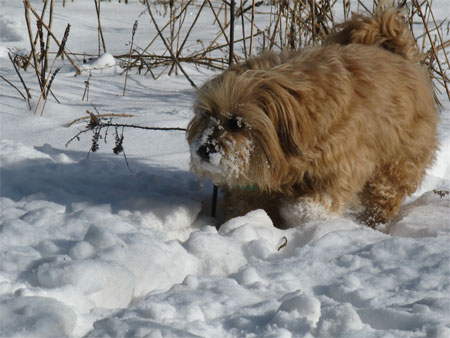 Red & I are happy to be home again. We had a great time in Rochester playing with & caring for my grandson, but as Dorothy learned, there's no place like home…sleeping in our own beds, taking our usual walks, knowing where everything is. And I just watched 3 deer make their way across my yard.
While I was away I had a horrid stomach bug that was passing around. The good news is that it really only lasted about 1 1/2 – 2 days. You can live through almost anything for that long. Now I have my standard post-nasal drip annoyance that may or may not have anything to do with little kid germs. I'll beef up my immune system, gargle with salt water, and this, too, shall pass.
I brought TONS of stuff to do with me and I was able to accomplish some of my work when the little boy was sleeping and the 2 days he was in day care that I wasn't sleeping with the stomach flu. I don't have pictures of anything so I'm just sticking in some nature shots again.
I got 50 pillowcases cut & sewn into 185 bags for my packaging. I figured out how to get 4 bags from most pillowcases. Except for my bulkier baby blankets and shawls, the small bags are all I need. I will make a dozen or so larger ones. I still have to string the ribbon through the casing & put my tags on them, but I can do that in relative leisure in front of the TV at night. I also got all those dish towels & the runner hemmed and washed, although not pressed.
I knit the little guy a hat that fits him well. It's not very warm, though, being made from Deborah Norville's Serenity Garden yarn on a size 6 needle. I'll probably make another on a much smaller needle because the yarn is nice and soft — but not now.
After a false start, I got my Missouri loom threaded with the warp I'd wound on before I left home and wove off four black lace scarves. I didn't get any fringes twisted, so I'm working on that today so I can wet finish the 10 scarves that are in that stage of development. I also have 2 more warps I wound and brought with me that I can now put on my sweet counterbalance loom to weave off.
No time to waste now – gotta get up out of my comfy chair and get to work.