Carmi's photographic challenge this week is parallel. Weaving is nothing if not full of parallel lines. It was impossible for me to limit myself to one photo, so here are several.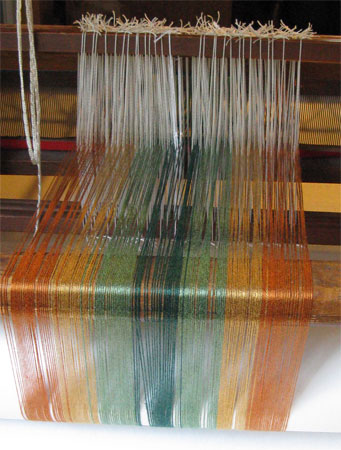 I'd just finished winding these threads on the back beam of my counterbalance loom when I shot this. The colors of this to-be-woven rayon scarf are so appealing to me, I think because they mirror the colors on the trees out my window right now.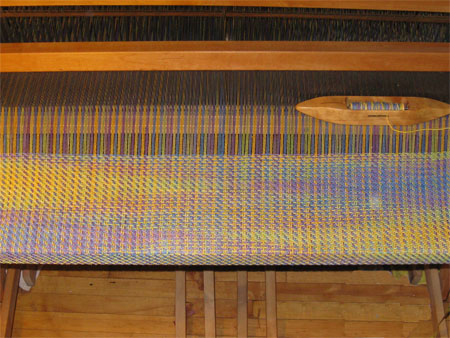 I was in the process of making a handwoven baby blanket when I shot this one. I like the contradiction of all the parallel lines on the loom and the wavy pattern of the handpainted cotton yarn.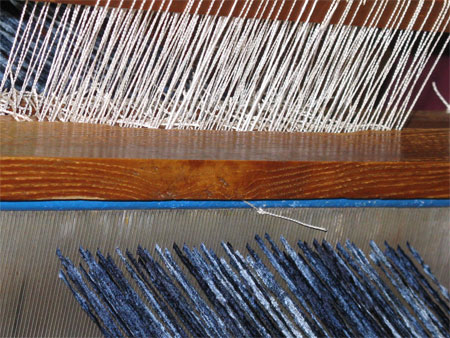 This is what's on my loom right now – I making a handwoven rayon chenille scarf. I like the angle of this shot – you can see all the parallels, but only if you tilt your head sideways :>)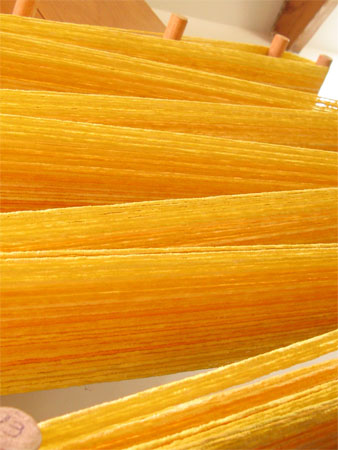 This one – so artsy! It's yarn being measured on my warping board so I can put it on the loom and weave a cotton chenille scarf.
Your turn: parallels are everywhere in our lives, so play along with Carmi this week.