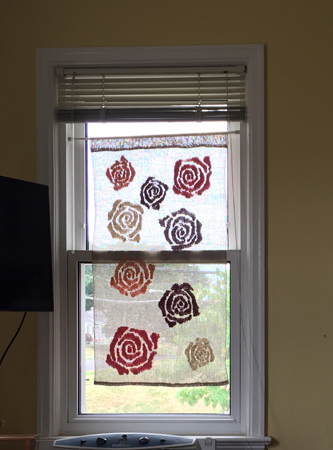 I have the transparency done and hung. It's not perfect, and I would make different decisions if I were going to do it again, but I'm happy with it. I debated about making it monochrome or using several colors, and honestly, I don't know which I would have preferred. I may make another transparency at some point in the future, but not right now.
To both remind me and potentially help others, I used 16/2 linen for warp, sett at 10EPI, and doubled 8/4 cotton (rug warp) for the inlays.
I made it to hang in the front section of the bay window in my kitchen, where there's no crossbar to interrupt it, but I don't have the right rod to hang it with. I'll pick one up soon.