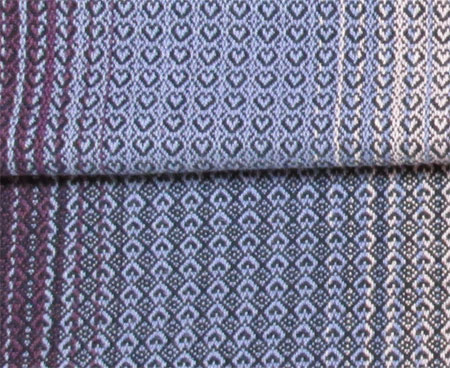 But the flesh is oh, so weak.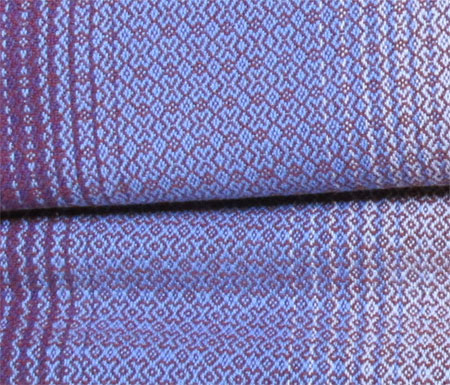 Since I now have ML & MM's wraps all ready for mailing, I'd ordinarily spend some time today winding at least part of the warp for my next set of baby wraps today, making PK & JS happy as they watched the progress of their customs. But not today.
I've thought about it a lot. I prepared my needed paperwork for it. I've even stood up & walked over to the warping mill.
And then I came back to either my chair or the couch.
This cold has a strong hold. Fortunately it's still in my head. Not comfortable, mind you, but far less concerning than if it moved to my chest.
But I remain very low on energy. And my eyes beg to be closed. I can't actually nap, which is unlike me — I'm usually a good napper. But I have to put my head back and shut those burning eyes periodically.
I know if I pushed myself to wind that warp, even just one section of it, instead of listening to my body & resting, I'd be making a mistake. I want to get well so I can celebrate Easter with my family. At this rate that's at best a 50-50 shot. I don't want those odds to get any worse.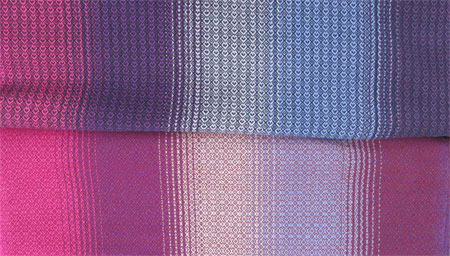 Isn't it amazing how the different wefts make the warp colors look so different? Top is navy, bottom is wine.