Wondering what I've been doing instead of blogging?
I got the needed decisions from my next baby wrap moms and did all the time-consuming calculations to determine what exactly I needed to order. Then I got the cotton ordered for the next two warps – 26 tubes of it. I should have it by the end of the week.
Remember this?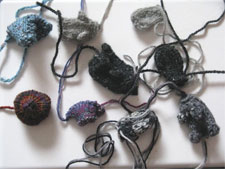 I spent more hours than I would have guessed, more than it took to do the knitting for sure, to turn them into this: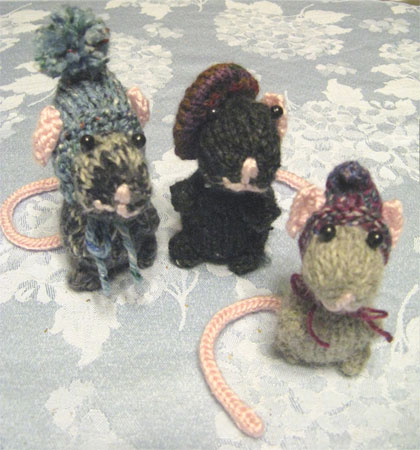 They're nice and small – to the tip of that blue hat is only 4″.
And how about this: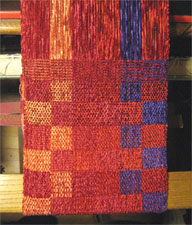 I turned it into this: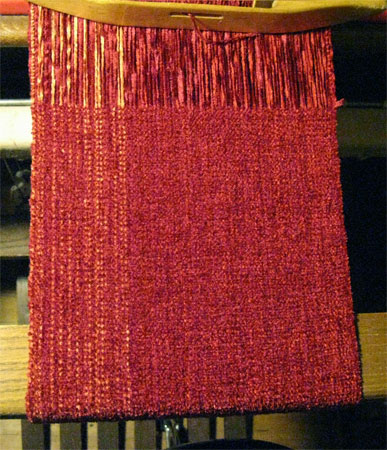 I'll be honest, this one took far more mental energy than physical energy or time. I was very hesitant, afraid I'd still hate it. As it turns out, the actual work wasn't so bad, and I rather like the scarves. Granted, at this point I've only finished weaving the first and just started the second, but the actual weaving goes pretty quickly.
I've also been putting mental energy into what I should be weaving for my new photos for show applications for 2015. Pieces will need to be woven and photographed before I know it. And I can never assume that every idea I have, or certainly every piece I weave, is suitable for jurying. I wish I could say at this point that I knew what my next attempt for this purpose would be, but I don't. I'm hoping an inspiration will strike…soon.