After finishing the mouse family I knit this cute snowman – about 6″ to the top of his pom pom.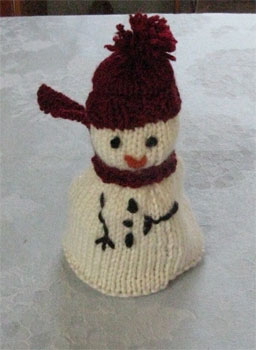 And this tree, just a bit shorter.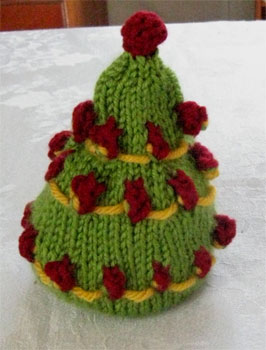 What's this?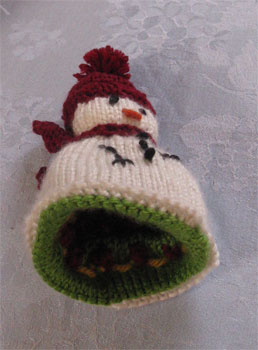 The tree's inside the snowman?
Yep. Knitted together, one comprehensive piece.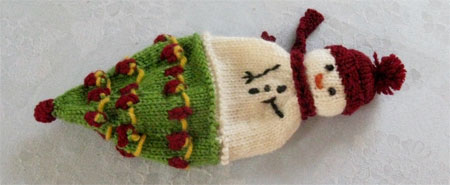 Great concept! This is just one of several toys in this book.
I found the directions clear and easy to follow. The toys — at least the ones I made — were cleverly designed. I think I stuffed my snowman's head a bit too much so the top of the tree's a little flat, but hey, it's a toy, not a work of art.
The designer and author – Susan Anderson – has written other knitting books for kids, too. If there's a little one in your life, I suggest checking them out. She also has other patterns for big people.