Today I pressed the finished towels and I'm tagging them for my show this Friday & Saturday. Some will be priced & sold as seconds. 🙁
Here are the 8 towels, matched up with their weft partners. Remember, I told you the differences are subtle.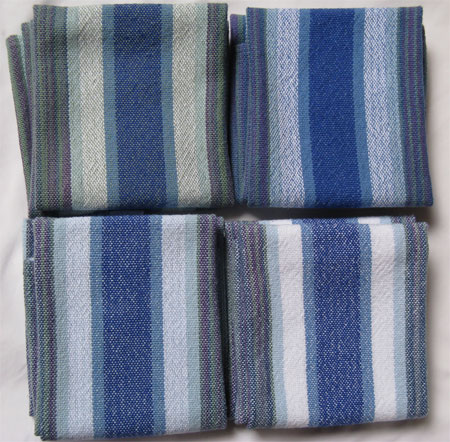 Even close up, their differences are not striking. Clockwise from top left, the weft colors are pale green, medium blue, white, and pale blue.