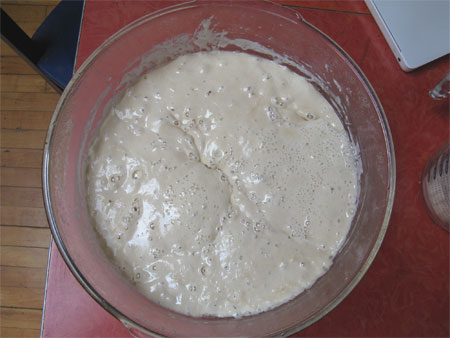 For the past 2 days I spent most of my time & energy working a fundraiser for my local library. Took time off my paycheck job to do this volunteer job. Today I needed to do lots of odds & ends of things.
I balanced two checkbooks and paid a mess of bills. I changed the sheets, finally thinking it was time to take off the flannel sheets for regular cotton ones. Hope it was a good decision.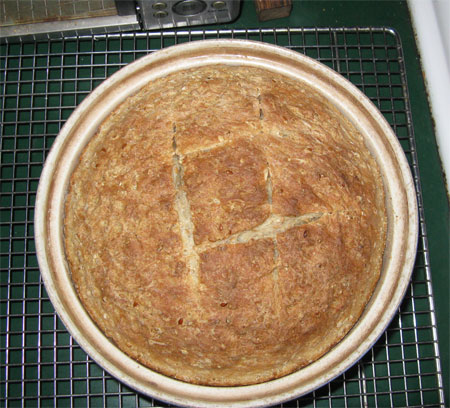 I washed two loads of clothes, including those flannel sheets, and dried the first load on the clothesline – my first of this year.
I made some phone calls, sent some emails, & pressed the two baby wraps (for AT & NHD). I vacuumed the floor & washed the dishes.
The most impressive thing I did was make a loaf of multigrain sourdough boule. As always, I'm afraid it won't come out of the crock well. It did.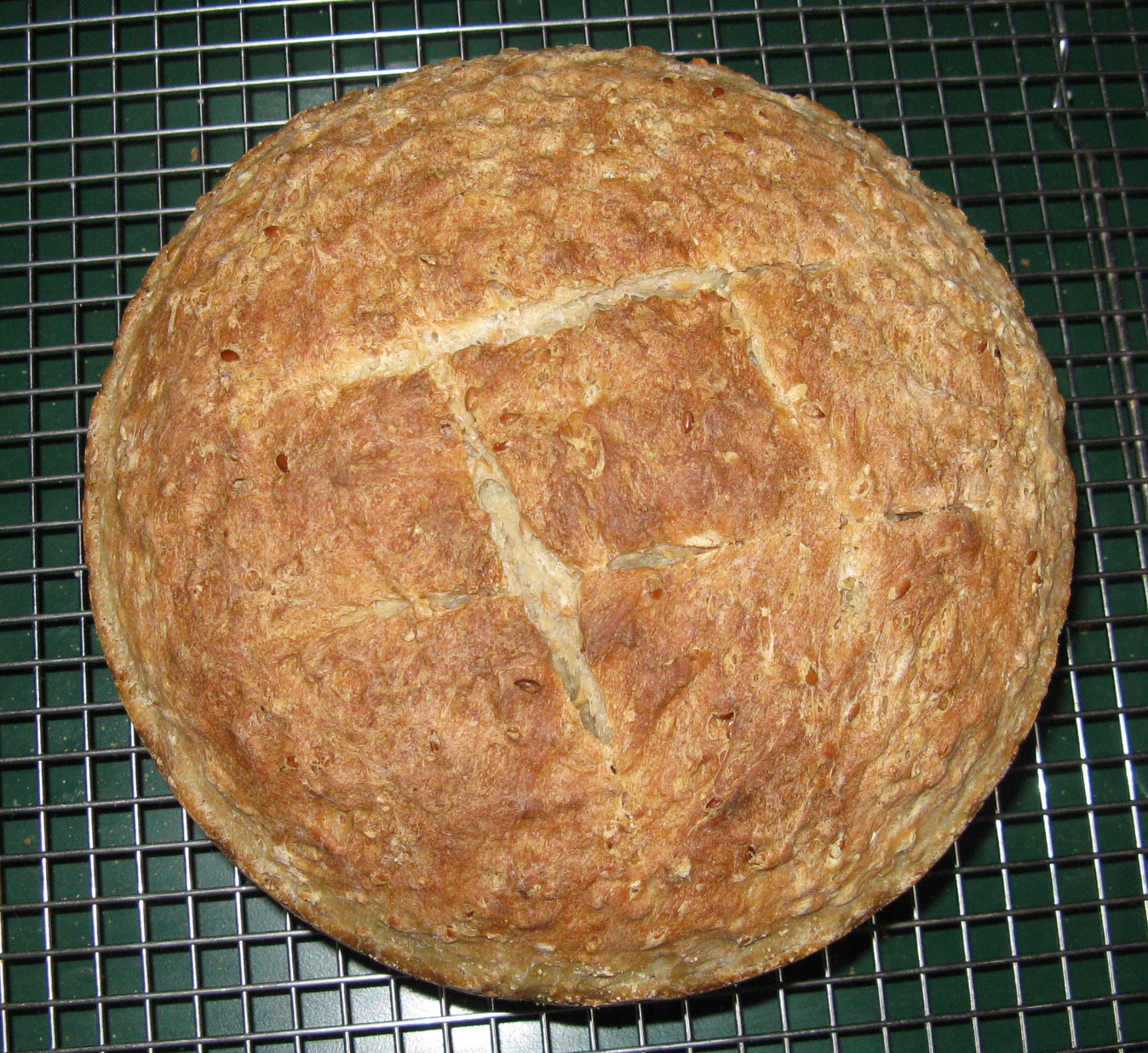 I set up my EZCube light tent and took a mess of photos, posting it for sale on Craigslist.
Amazingly, by now it was 4PM. Where does the day go?
I did get a warp for 8 towels wound on my counterbalance loom. Found it interesting that the unmercerized 8/2 homestead cotton was about 10x harder to beam than the unmercerized 8/2 Maurice Brassard cotton I use for the baby wraps. I guess all unmercerizeds are not created equal.
Darn good thing. If I had to fight with the more-than-double length and width of yarn for every baby wrap the way I fought with the towel warp, I would have stopped weaving wraps after #2.
By the way – the bread is yummy!