I shipped off the wraps today to E & A. They should arrive on Monday – yeah!
Here's E's: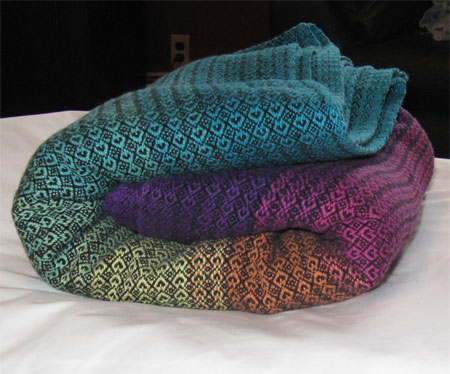 And A's: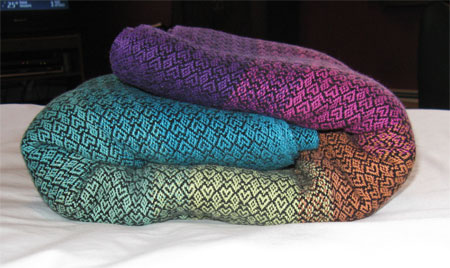 On an unrelated note, I popped by Halcyonyarn this evening looking for a replacement rigid heddle. Their front page had this adorable image of these three felted dogs.

I think they're stunning, and am so impressed by the talent that created them.