I'm still weaving with rayon chenille. I love it for the wintertime, and so do my customers. Since all the rest of my shows will be in the cool or cold weather, I thought I really needed to beef up my stock in this area.
I used Tammy's gorgeous Ocean Waves to weave three scarves. This colorway is always popular, regardless of the fiber.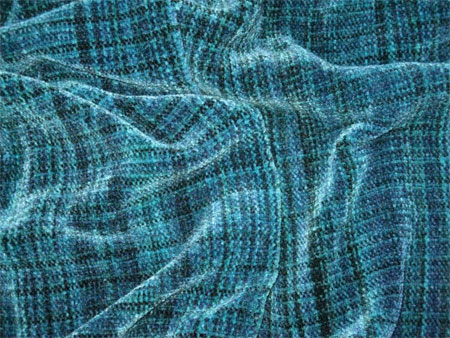 Then I wove the scarves that my maple tree inspired. On the left is a butterscotch weft and on the right a brown weft.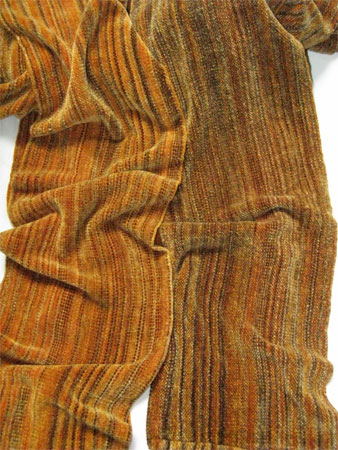 Next I really wanted to try another clasped weft that would show off the technique. I googled the term to see what I could see from other weavers that might inspire me. I'm definitely going to do my own take on some of the other things I saw, but this warp of two scarves was a direct take-off of work done over at Dust Bunnies.
I like this one — it's black rayon chenille with the leftovers of one of Tammy's balls of handpainted yarn – Dreamcatcher.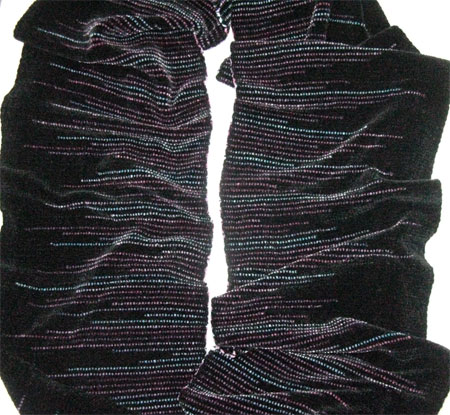 I like it just fine. But I LOVE the second one. Again with the end of a ball of Tammy's yarn, this time in Seaweed.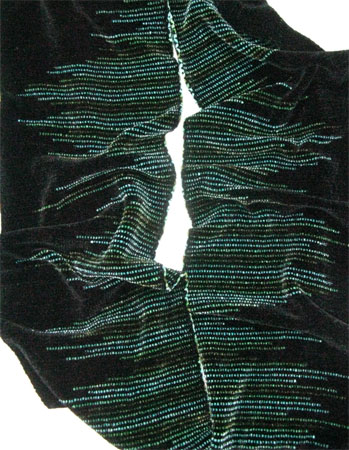 THESE are the effects I wanted! I will DEFINITELY be doing more clasped weft, both in rayon chenille and in other fibers.
All that being said, I'll be interested to see my customers' reactions at next weekend's show — often what I love isn't the biggest hit with shoppers.