I decided to weave another tencel 3/1 vs. 1/3 twill, this time with a striped warp. I intended to use 5 different colors in the warp, but when I was measuring it on the warping board I didn't like it, so changed to just 3 colors.
Here it is on the loom with a medium blue weft, from the top, with the blue blocks showing…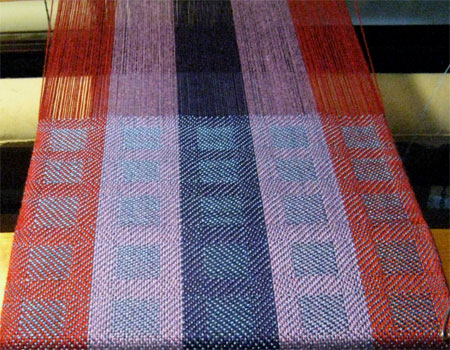 …and from the bottom with the colored blocks showing.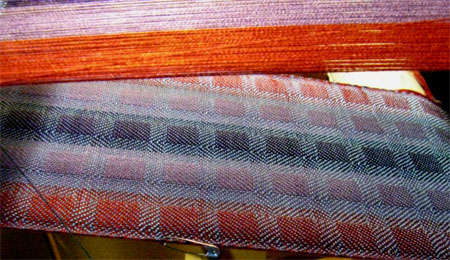 Here you can see both sides after wet finishing.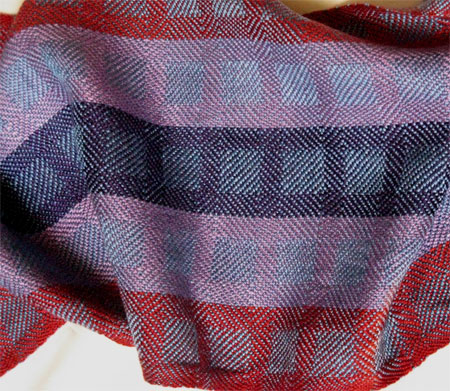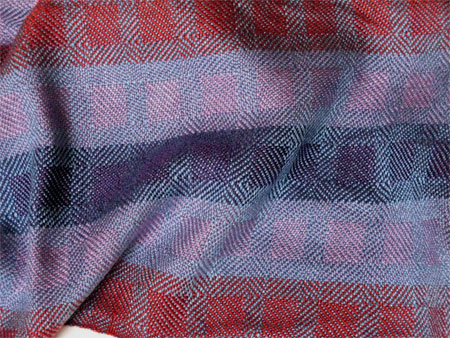 I used a navy weft for the second scarf.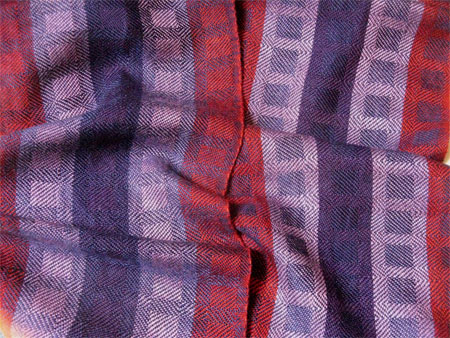 I decided that was way too dark and needed something much lighter. I tried out a few things that didn't work with each of the warp colors, then went with pink.
Once again, on the loom this was my favorite; off the loom my least favorite.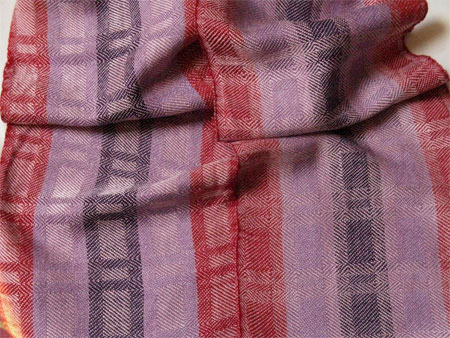 In addition to changing the weft color I changed the treadling pattern, which was fine. What wasn't fine was that I had also decided that the first two scarves would be too loosely woven and I needed to pack the weft more tightly. That was a mistake. Not only do the first two scarves have a nicer hand, the packing made my selvedges ugly – although I wasn't aware of that as I was weaving.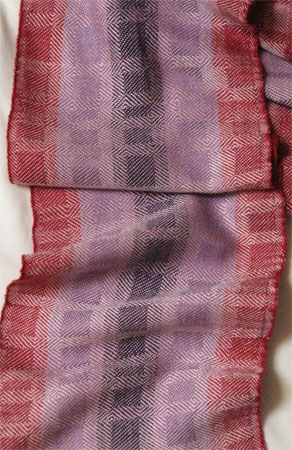 I compounded my errors by weaving two of those scarves with pink wefts.
Isn't it weird that now I have two warps in a row that what I liked on the loom and off the loom are direct opposites? I have no answer to that.
Kate asked for my draft for these scarves – here you go!