I finished those colorful Safe At Home towels, and in fact have already sold 3 of them.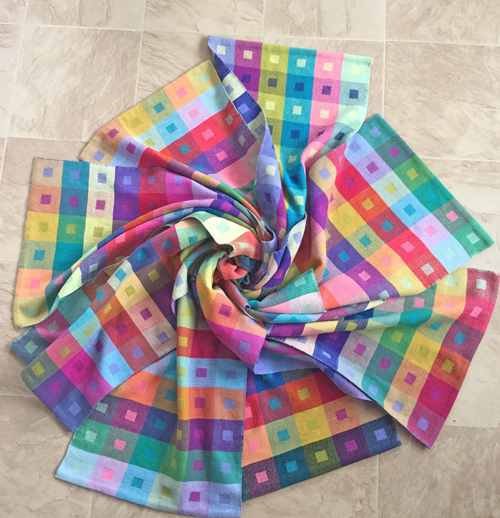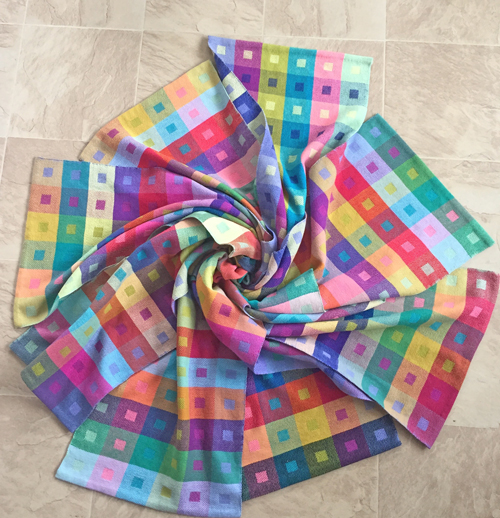 I did another warp in between, but don't have photos yet.
Although colorful towels were a real hit, I decided to take this warp in an entirely different direction. I'm calling them Calm At Home. The warp is an 8/3 barberpole soft cotton that I've had a long time.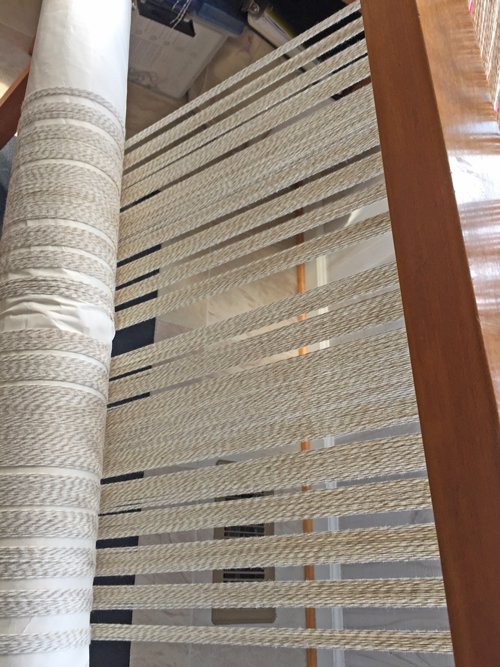 For weft I'm using yarn I've also had a long time. This is a Foxfibre 3/2 colorgrown cotton. If you've never heard of it, or of its inventor, Sally Fox, you'll want to read about her and the yarn. The cotton will get deeper in color when I wash it in hot water.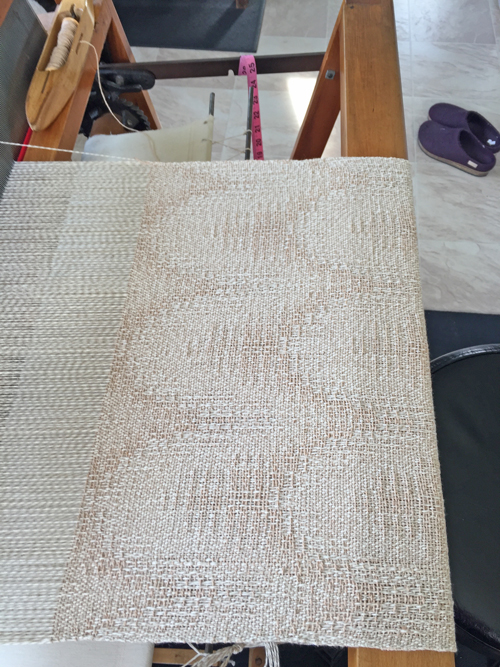 They are calming, don't you think?
I'm going back outside now to enjoy the BEAUTIFUL weather in my back yard. HAPPY EASTER!