I really like making the mobius wraps, and my customers seem to like them, too. I've wanted to expand beyond straight flat pieces for a while, and mobiuses (mobii?) was my foray. Next up for me are some shrugs. Again, weave something flat and sew just a few straight seams to turn it into something else.
In the use-up-the-stash mode, I wound a warp long enough for 2 shrugs, starting with 5/2 pearl cotton and moving to some hand painted (not by me) bamboo-cotton blend I've had for some time. I really like the way the warp looks going on the loom.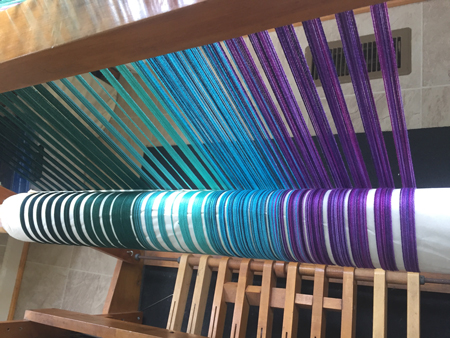 I decided to use an undulating twill I like and sett the warp at 18 ends per inch. For the first shrug I used a natural 5/2 pearl cotton. Although this isn't a great photo, I like it the overall look.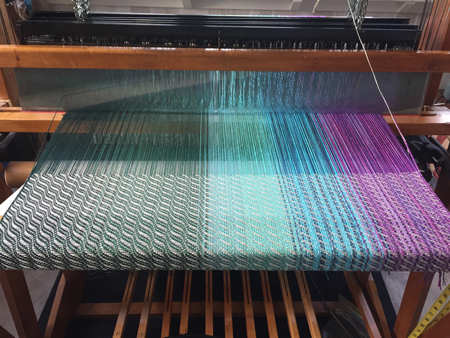 I have very little 5/2 left, so for the second am using 2 strands of 8/2 black tencel. Ooo la la!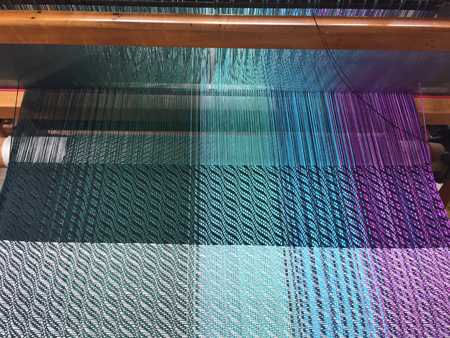 Eager to get these off the loom, wet finished and sewn.