Although I still haven't wet finished the silk scarves I wove, the 4-selvedge, tiny tapestry concept was pulling me in. I just cut this off the loom, and wet finishing needs to be done.
The color meanings are the same as the last one, and as the scarf for the exhibit, with the addition of green to represent money behind the power. The total size is approximately 5.5″ x 3.75″. Considering my inexperience with tapestry, I am proud of this piece. I understood more about tapestry techniques so made fewer weaving mistakes than last time, and was able to unweave and fix the ones I made.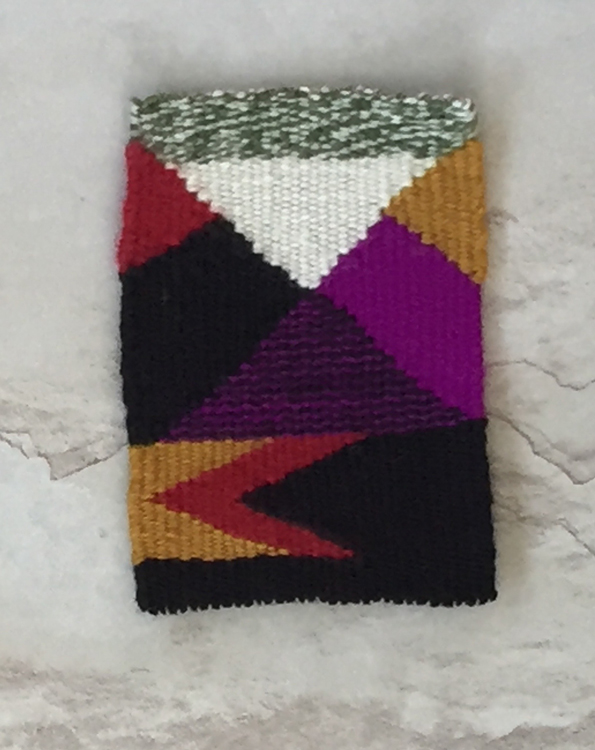 I'm pretty sure I'll have to make more tiny tapestries.