With wind chills hitting in the -20s, today was a good day to stay inside. Jack & I walked enough for him to get his job done. This took two trips outside, since he wasn't willing to stay out long enough to poop this morning, even with both of his jackets on. And we'll have to go out one more time, before bed, but that'll be a quick trip, too.
Knowing that this weather was forecast, I ran out and did some errands yesterday. One stop was at Pier 1, a store I haven't shopped in for decades. I needed to get a frame for a piece of art that I'm bringing to a friend for her birthday. I accomplished that, finding the perfect frame.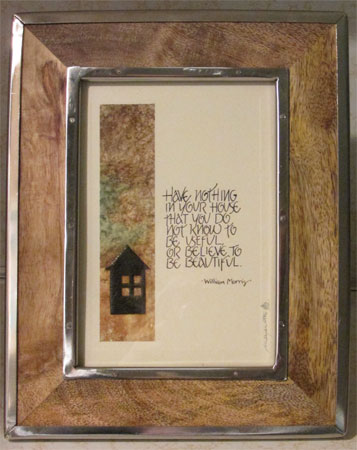 They were having a sale – 20% off everything in the store – so I wandered around, needing nothing. Or so I thought. I found the perfect rug for my hallway, which I didn't even know needed one. 🙂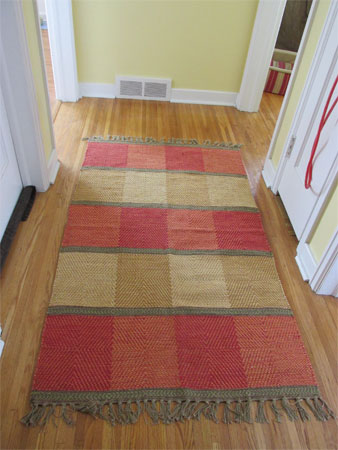 It's a wonderful bridge from the living room rug…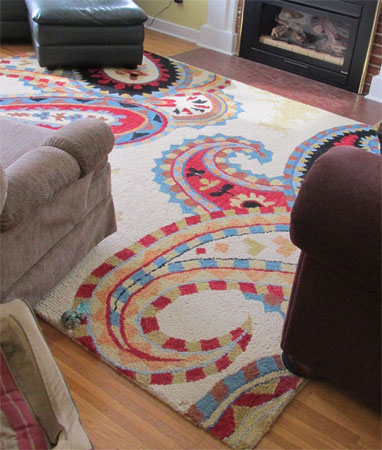 …to the rug in the spare room, here strewn with Jack's toys, as usual.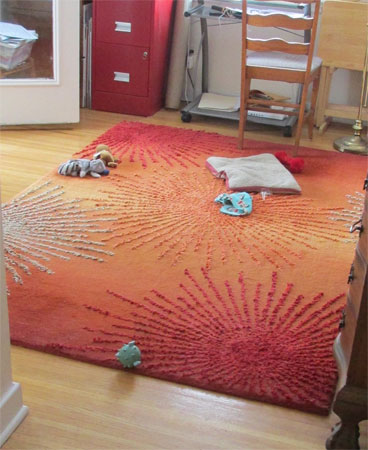 I got a lovely surprise this afternoon. My daughter, mother of a 4-week old and a 4-year old, sent me roses for Valentine's day. 2 dozen of them! Aren't they beautiful?!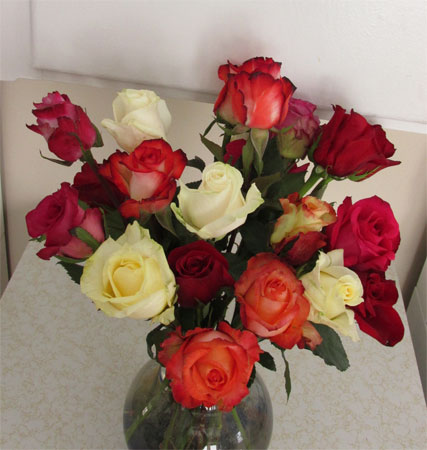 I hope everyone stays warm and safe, and has a wonderful Valentine's day with their loved ones, whether in person or in thoughts.