I worked really hard today & got the rest of HR's custom wrap woven. Tomorrow I'll start on YF's sister wrap.
Back when I was hemming those baby blankets, I thought I might as well hem the towels. As the days passed I got them washed, dried, and pressed.
I wove 10 towels, 2 of them duplicates. Here are 4 white towels with colored borders.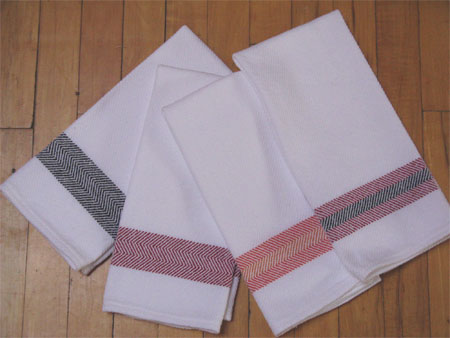 And 4 colored towels with contrasting borders.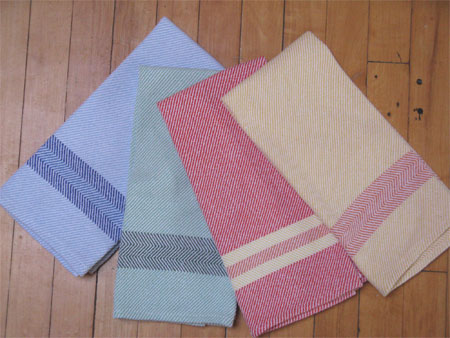 It will be really interesting to me to see which group of towels – these or the gemtone ones – generate more interest and sales at my upcoming shows.