I'm really happy with my last batch of 4 scarves. I tried some more color blending, and it worked perfectly. Four colors of tencel for the warp – royal purple, lavender, cornflower, & seafoam. Another four colors for weft, one per scarf. The draft was an extended Ms & Ws.
First I used a navy blue weft with extended Ms & Ws treadling.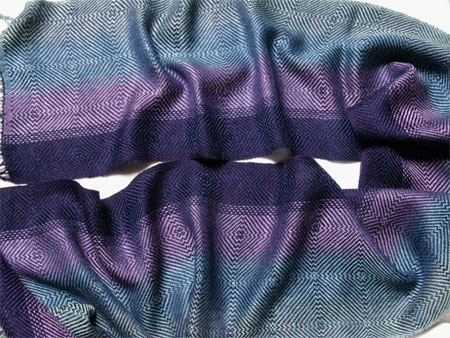 I liked the color blending, but wasn't sure about that extended treadling pattern, so I modified it for the second scarf, which I wove with a red-purple weft.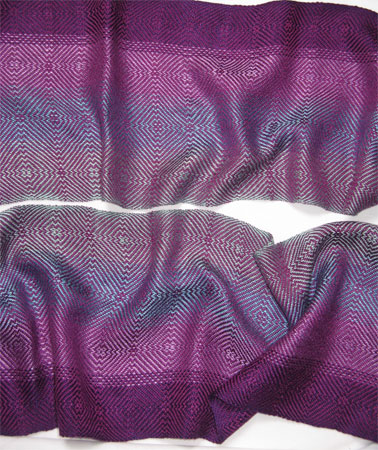 I wasn't crazy about the clear squareness of the treadling pattern, so decided I'd go with just a straight treadling for the next scarf, which I wove with a hunter weft.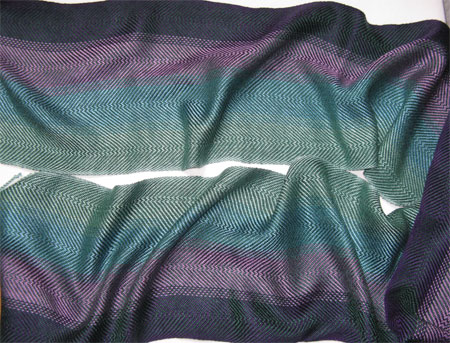 I really liked both the dark green weft and the simplicity of the treadling. So I stuck with the treadling for the 4th scarf and picked a brilliant blue for the weft.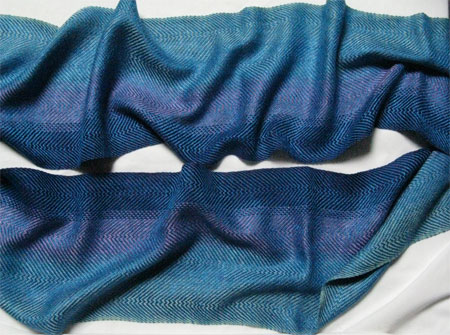 Very bright, but still fetching, to my eye.
Here are the four of them draped on the loom immediately after weaving and then folded, after wet finishing.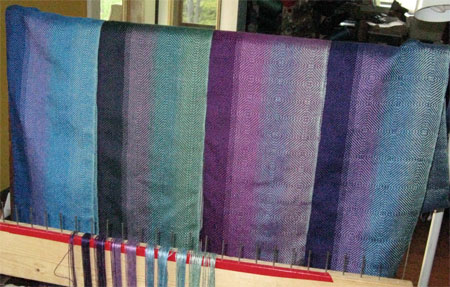 I'm very glad I made the warp long enough for four of these scarves and hope my future color blending works as well as this warp. I must say I am enjoying this color exploration and will continue to do it, which means I will probably have some attempts that are less lovely as I experiment with different colors.