I was taking my walk this morning when my neighbor stopped me and asked if I'd give her a hand. Sure! I walked home with my little dog, got in the car & drove up the road. (Her dogs would not have gotten along with Red.) Since I had the time to think walking back downhill I had the presence of mind to grab my camera before I ran to the car.
What was the task? Help a young cow birth her first calf – how exciting! I'd never done anything like this before.
I arrived just in time to be helpful so didn't get any before pix, but here are 3 afters.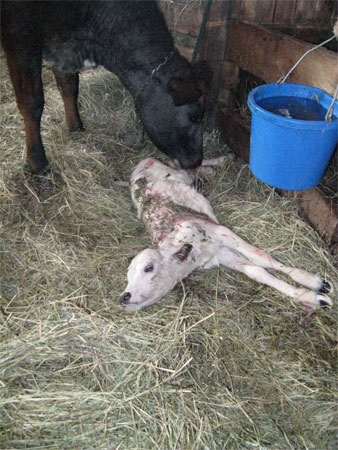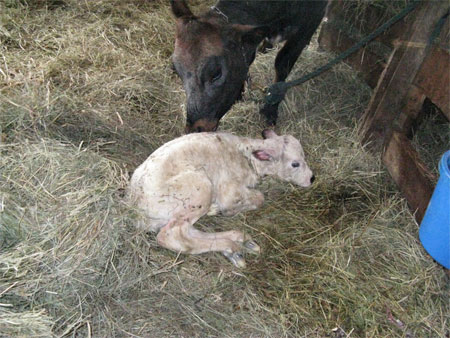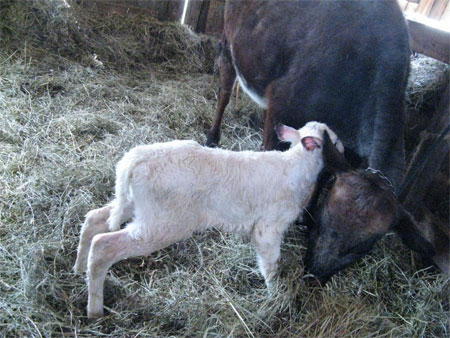 No words necessary for this lovely scene.
3/24 UPDATE: I saw the neighbors today and both mama CeCe and baby Snowflake are doing fine.