It's been eons since I've posted about my weaving. Ok, not really, but since I've been posting in between about everything from interesting photos to uninteresting thighs, it's been way too long.
After I took all those handwoven napkins off my counterbalance loom, I set it up to weave scarves. It had been far too long since I'd made items for sale, and the show season is getting closer by the day, so I had to get cracking.
I had purchased 32 skeins of handpainted yarn from my favorite, Yarntopia Treasures. I decided to start with rayon in a great colorway that Tammy calls Copper – a mixture of several oranges and some greens.
I planned out a moderately complex twill pattern, threaded the loom, and set off weaving with a solid rust color Tammy dyed for me.
Hmmm. That's odd, I can't see the weaving pattern at all. I use all my usual tricks – I tilt my head, I move the light, I squint – but I've got nothing for pattern.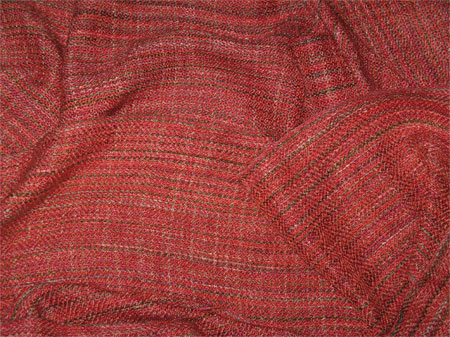 Oh, well, the colors of rayon are great, so I keep weaving. As I near the end of the first scarf, I decide I'll weave the second in the coordinating solid green – that'll show up that twill pattern!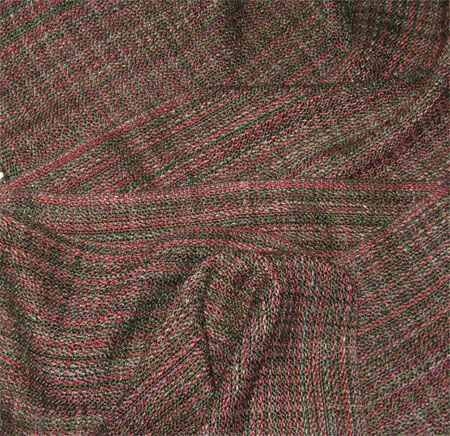 Wow, even weirder – I STILL can't see that twill pattern. But I keep weaving.
As I near the end of the second scarf, I get a big Homer Simpson "DOH" moment. When I wove those summer & winter pattern napkins, I had to change the tie up for my treadles, and I never changed it back, but I was treadling as if the loom had my standard tie up (1-2, 2-3, 3-4, 4-1). Pay attention, Peg!
So I finished weaving the scarf with the green weft, tied the treadles up correctly, and set out for weaving rayon scarf #3. This one would again have the solid rust weft, AND the interlocking diamond weaving pattern I'd planned.
Can you see which scarf in the first photo has the diamond pattern? No? Imagine that! It is definitely there, but that scarf has to be held in just the right light to see it. When I realized that, all I could do was laugh.
I really like the mostly orange scarves; the green weft doesn't go with my skin tone.
Your turn: are you able to laugh at yourself when you do goofy things?