Michael, my youngest, mugged for the camera wearing his baby hat. Pretty cute, huh?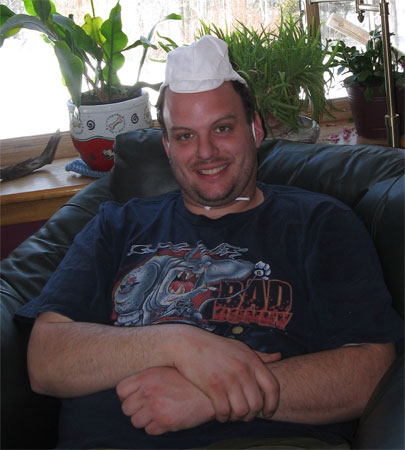 I must say, he's as pleasant, as easy going, as charming now as he was when he was a little boy. Now he adds to it having any number of talents that's he's happy to share with friends and family. What a joy to have him near!
Your turn: do your children have the same essential characters they did when they were little?