I'm keeping my promise to batch up the recent scarves I've woven instead of doing a separate post for each.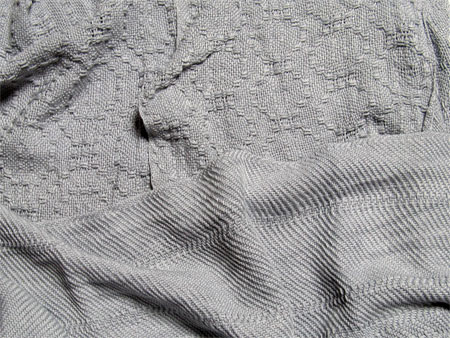 This color of 100% bamboo yarn is called Cloud. Â And these scarves are as soft as clouds. Â The silkiness and drape of bamboo, combined with the fact that it's eco-friendly, make handwoven bamboo scarves a real hit. Â These three scarves were woven on the same warp. Â The top two are similar patterns of interlocking circles, the bottom is a rather random twill.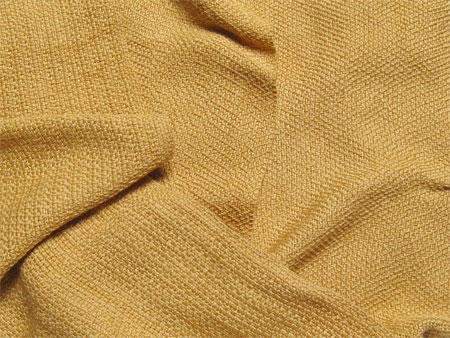 I really love this Honey color. Â It's bright and sunny while still being neutral and having a classic look. Â I designed these scarves on my Fiberworks Bronze software. Â I like its design capabilities, and can't wait for it to come out in Mac version, which will make my life easier.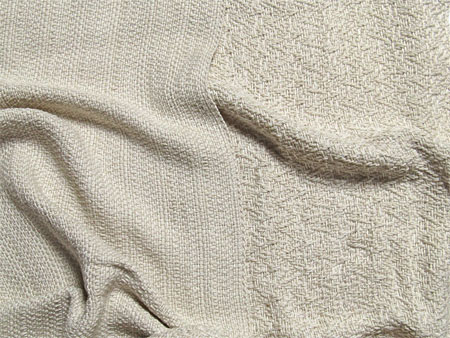 Ahhh, Rice. Â Another really beautiful neutral. Â I wish I'd had another scarf on this warp. Â Actually, there were three, but the third has a navy blue weft and just doesn't belong in this picture. Â I prefer the complex twill on the left, Margaret likes the more simple pattern on the left.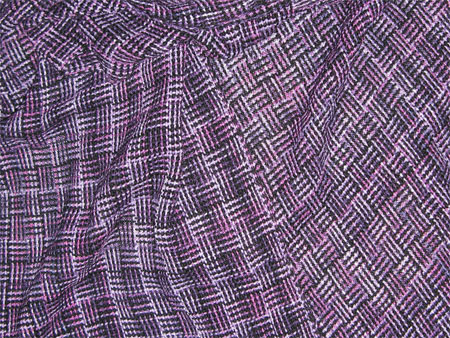 Here are two more log cabin weaves. Â Above are scarves woven with black bamboo and variegated hand painted purple in a bamboo-cotton blend called New York. Â The scarves below are navy bamboo and variegated hand painted blue-green Egyptian cotton called Magic Kingdom. Â I am really surprised at how differently these scarves feel and drape with their different fiber blends.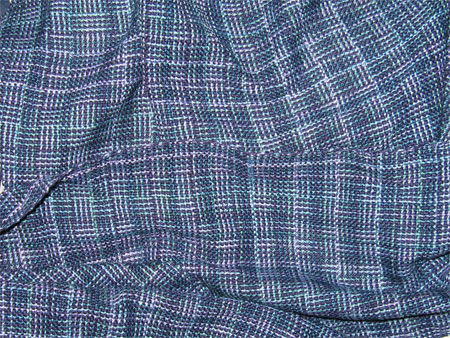 Your turn – which ones are your favorites?