For MANY months I've been saying 'must use stash' yet somehow I keep acquiring more yarn. 🙁 I have an excuse/rationale, but still…
My handwoven towels have been a real hit. Especially those colorful squares of Safe at Home.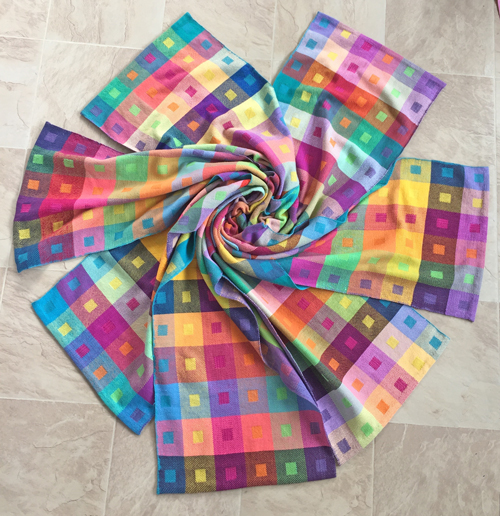 I only got 7 towels out of this warp, and each one is long for a towel – 33″. I was counting weft stripes instead of measuring length, and apparently I wasn't beating as firmly as I did for the first batch of these towels.
Regardless, I had requests for 2 of these towels – which turned into 3 – before the warp ever went on the loom. As soon as I posted this batch of 7 on Facebook I sold 3 more of them, so only 1 towel is left.
So I knew I'd need to weave more of these joyful and useful babies. And I didn't have enough unmercerized cotton left to put another warp on the loom. (Ok, honestly, I do have some grays and taupes, but I don't think that's what people want right now. I may try that in the future.) So what to do? First I contacted a woman handling the sale of yarn from a local estate. I got a few unmercerized cottons but she didn't have many. However I did also buy a few cones of light tints of cottolin and some mercerized cotton. And some undyed tencel. I couldn't pass up the price. Sigh.
Not much for the Safe at Home towels, so I HAD to place an order. I had no choice, right? RIGHT?? I ordered 8oz. cones of 19 different colors. Sounds like a real lot, but honestly, that'll only make about 3.5 batches of these towels.
While I'm waiting for the yarn to arrive, I put another batch of towels on the loom. 😉 For years I've said to myself, "I don't like crackle weave." And then I'd see something woven in crackle and say, "That's beautiful." Repeat the "I don't like it – that's beautiful" sequence several times, and I knew it was time for me to try it.
I doubted they'd sell as quickly as the Safe at Home towels, and knew I might not like treadling them (the treadling is all somewhat complex) so I only put on a warp for 6 towels. I have 4 woven so far, each with a different weft color and I've used 3 different treadling patterns. We'll see how they go.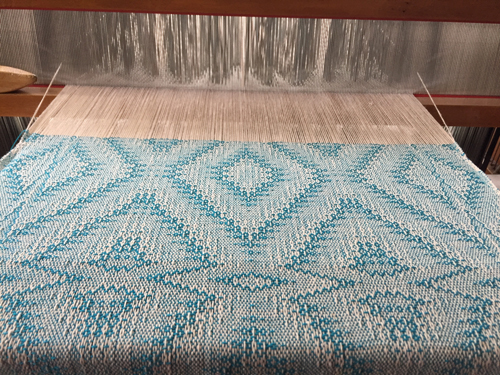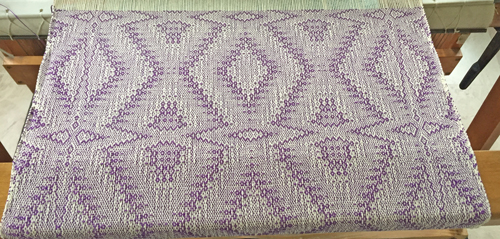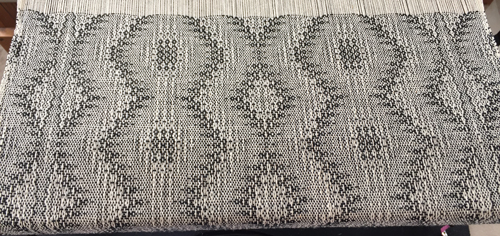 Meanwhile, I have way too much Tencel & rayon, chenille, and silk to use up. But that's not what's moving out of my house right now. So I will weave cotton towels.