17 of the 19 colors of yarn I ordered arrived on Thursday.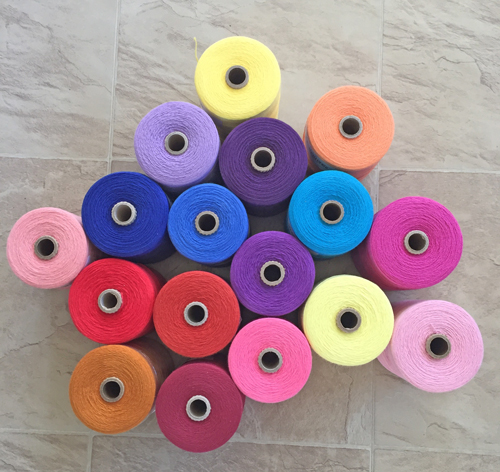 When I saw it all, I gulped. I fear I overdid it. But it's done.
This afternoon I wound the warp for another 8 Safe At Home towels (the squares within squares).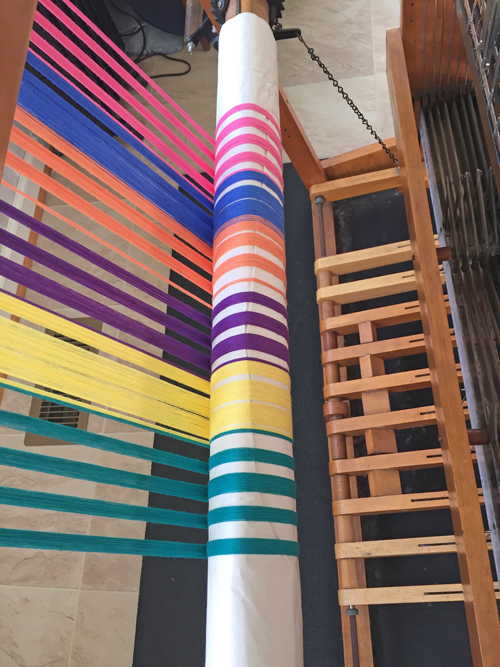 I've already decided (thanks to a suggestion from a friend) that after this warp I'm going to go back to circles for at least one warp of 8. When I wove circles before, my warp colors were limited – usually 5-6 warp colors for the run of 8 towels. I think I'm going to make every circle (18 across the width) a different color. Although I may change my mind before then. Maybe I'll limit it to 9 colors – 2 circles of each color.
Earlier today I took the photos of my crackle towels and posted them on Facebook. (Have you joined the Second Wind Fan Group?) I'm happy with them.
I wove each of the 6 towels with a different color weft. I also used 4 different treadlings.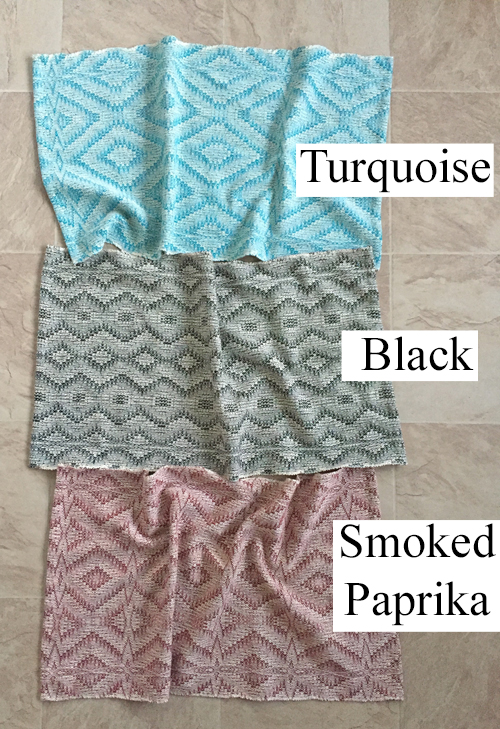 Unlike the last 2 batches of towels, all the colored yarns here are commercially dyed.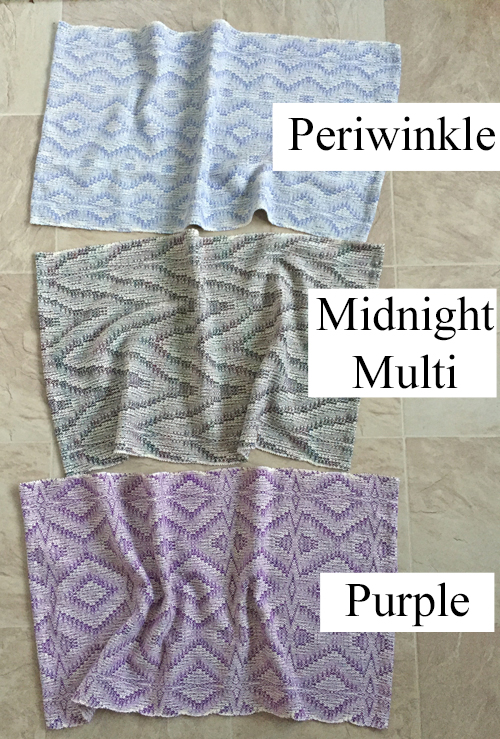 The Midnight Multi towel has a variegated weft with navy, purple, medium blue, green, and red-orange.
Contact me if you're interested in purchasing any of my towels.