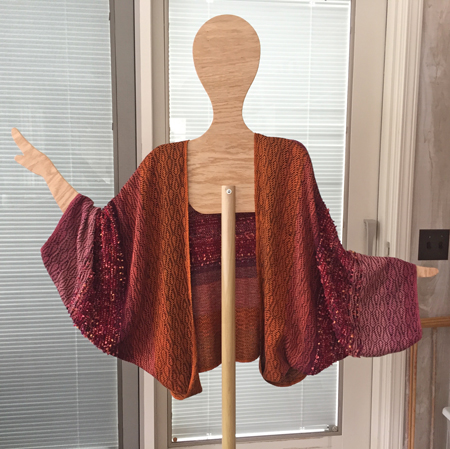 A woman in my Guild has made a few poseable mannequins for use at our Holiday Sale. I asked if she'd make one for me, and she was happy to do so. Although I don't generally name my cars, looms, or other inanimate objects, occasionally I do. Dolly has a name. In my head this was the wooden lady. That quickly turned into Lady Jane. Here's her debut in my newest jacket. A combination of cotton and rayon with a black weft, I'm happy with the odd texture of that novelty yarn.
Lady Jane can rock the mobi, too. The cranberry weft adds an appealing red tint to the whole piece.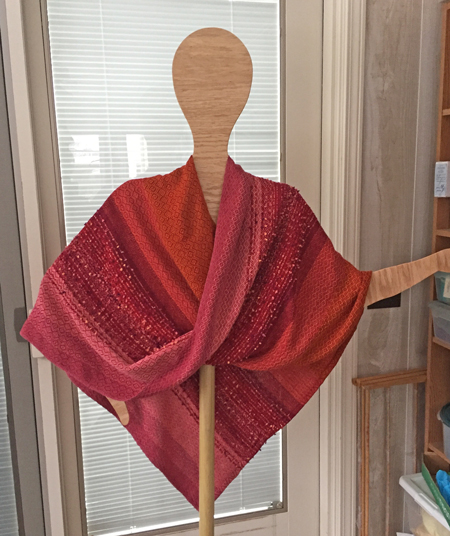 She can even wear a big cowl, although it's not perfect.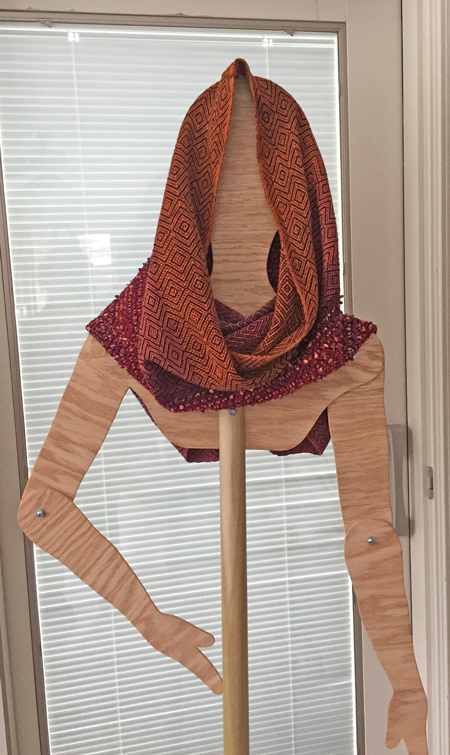 Here are the same pieces shown before Jane arrived.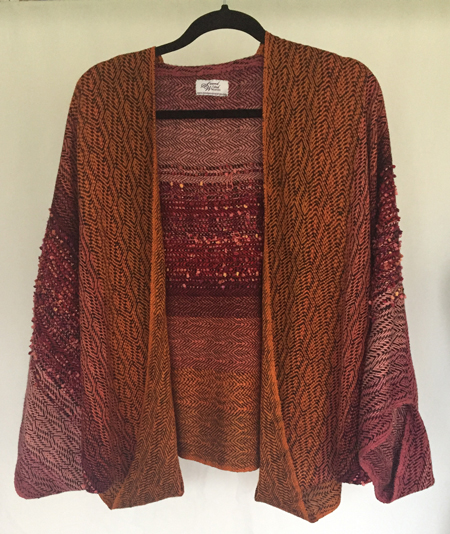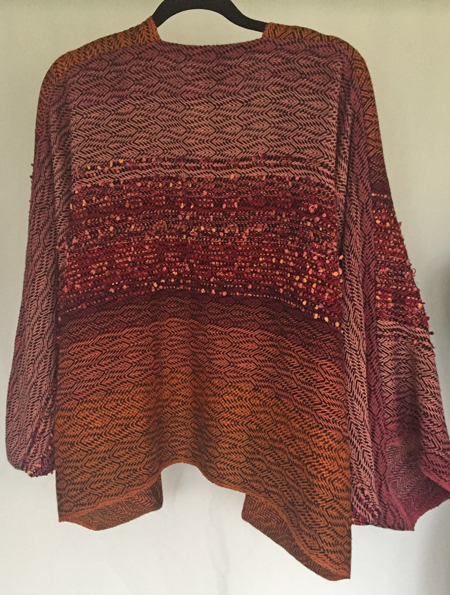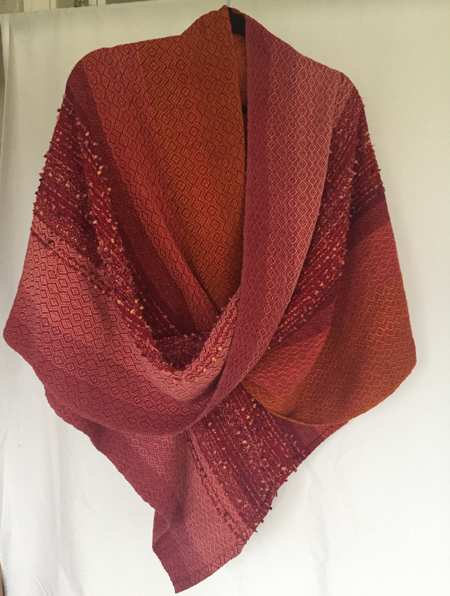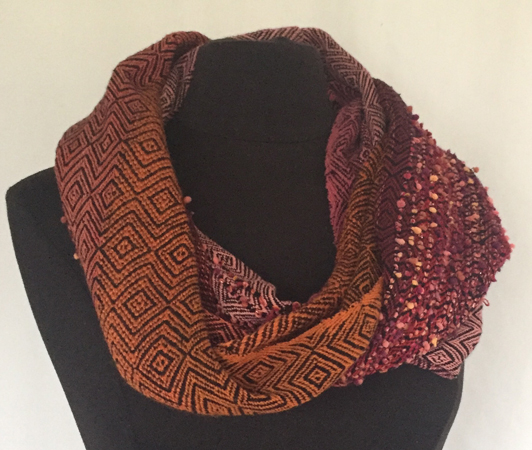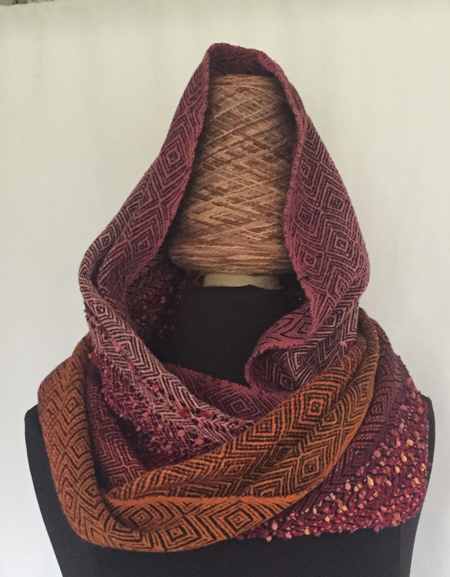 That last pic is the definition of conehead, eh?
Which photos do you like better? Which show the pieces off to their benefit?
I will bring Jane to the show later this month, although that may mean I need to lose one more table. Since I have less stock, that may be just fine. Win-win? I think so.