I had another WONDERFUL show this past weekend. It confirmed my plan – next year I will do only 3 shows. Period. Chautauqua in July, Elmwood in August, and the Weavers' Guild Holiday Show in November. (Of course both Chautauqua and Elmwood are juried shows so I have to be accepted.)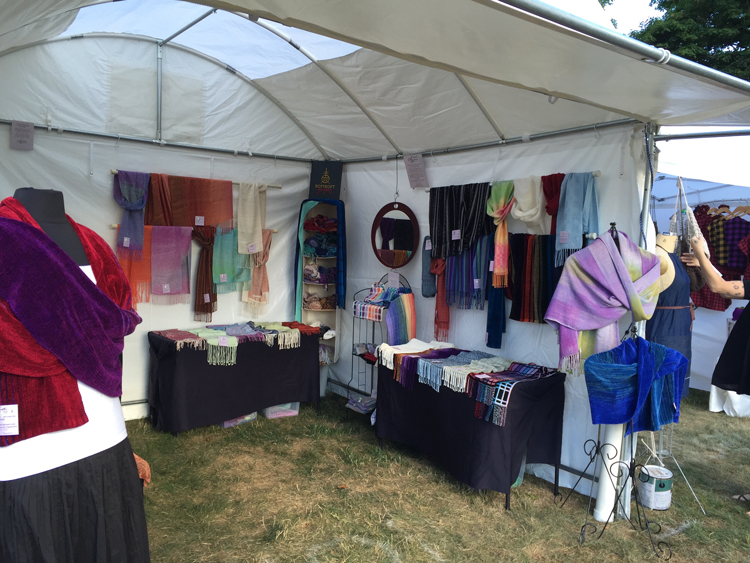 This made me feel good. Then I sat down this morning and realized that this means that for these three shows I need to weave 6-7 good scarves or shawls each month. According to my records, I only achieved that 4 of the 8 months this year. That gave me some stress. So I looked at last year's records, and I exceeded that number 8 out of 12 months, so I know I can do it. I just need to focus more, I guess. Or organize better. Or something.
I sold almost all my new work, and now I really want to find some more of that yarn I used for the Snow & Ice shawl. Everyone who saw it was impressed. Here's what it looks like: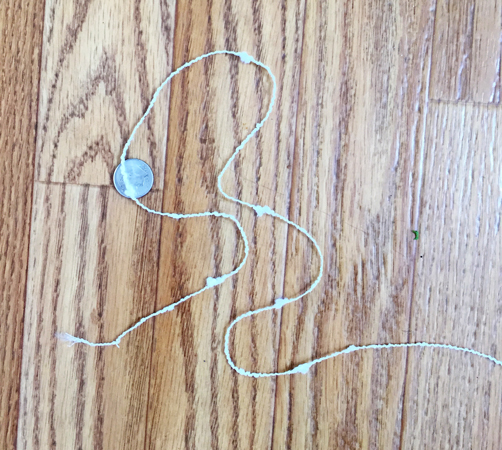 It's a boucle, but then it has the little globs in it, which made the 'snow' part of that shawl. Anyone know what it's called and where I can find it? Cotton, please. Do you think it's like Henry's Attic's Queen Anne's Lace yarn?
Gotta run, but can't leave without showing you my melon error. Clearly didn't catch this in time, and now I can't move it out of the chain link.