Last night I looked at the weather forecast, knew it was likely to be raining this morning, and decided to go to bed early so that I could get up early and do my walk – and Jack's – before the rain came.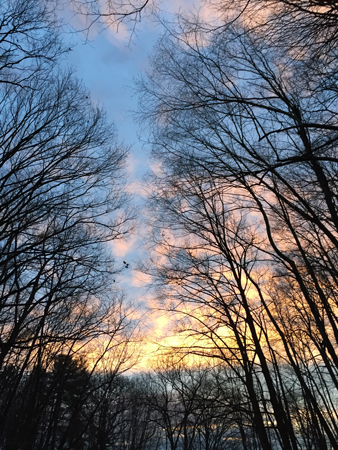 I was outside walking shortly before 6:30. I carried my umbrella with me, but didn't need it. I purposely chose my longest walk, along the bay, thinking that the sky would be nice. The cloud formations along the bay were gorgeous in their lightness and their darkness.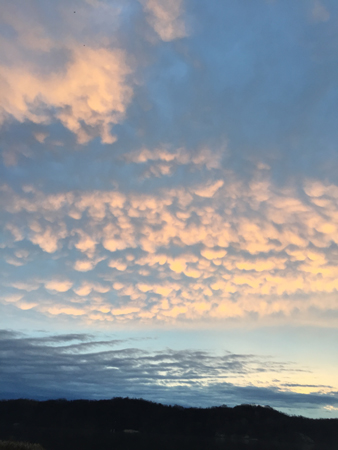 Just before I left the bayside and headed uphill back toward home the sun peeked above the horizon, creating even more beauty.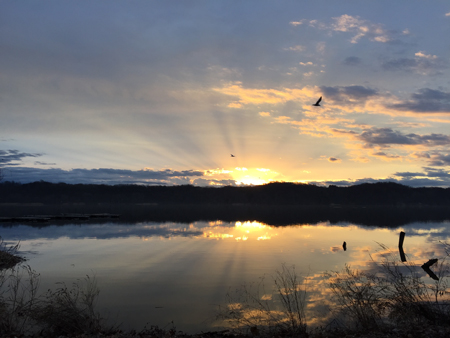 What more could you ask for?