Remember Little Shop of Horrors? Are you a fan of the original 1960 version or the 1986 musical remake with Rick Moranis? (The links are to Youtube videos of the Feed Me scenes.) When the original came out I was only 8, and my middle sister, who I idolized, thrilled in scaring me with Friday Night Fright Night movies. Truth be told, only 3 years older, she was often scared, too
In any case I think you'll agree that this bud looks pretty scarily like Audrey Jr.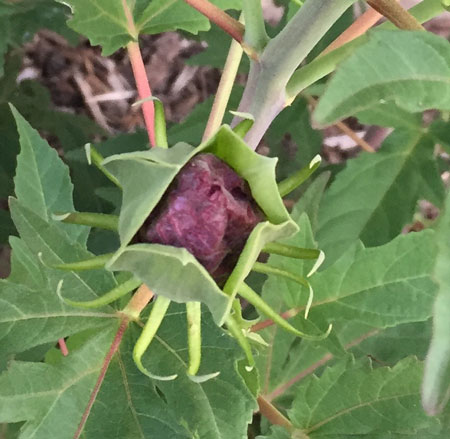 After it opens part of it looks beautifully alien, too.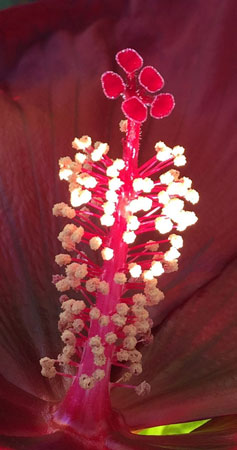 As a whole, the hibiscus is a beautiful plant/small shrub. I planted 3 in the fall, and this burgundy one was the first to open.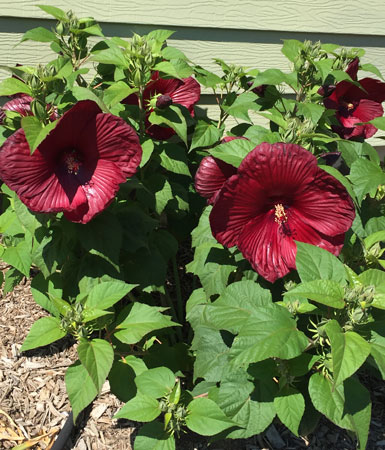 Staying outside, I've seen some cloud formations lately that I found compelling. I got decent shots of two of them, the first one preceding a rain that we desperately need.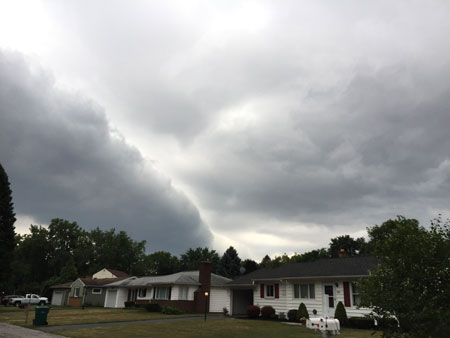 The second a shot of the evening sun casting gorgeous light on fluffy, cumulus clouds.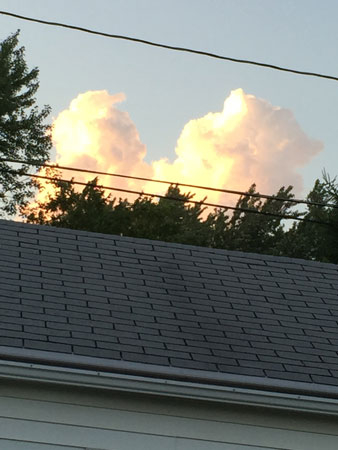 And look – my first melon!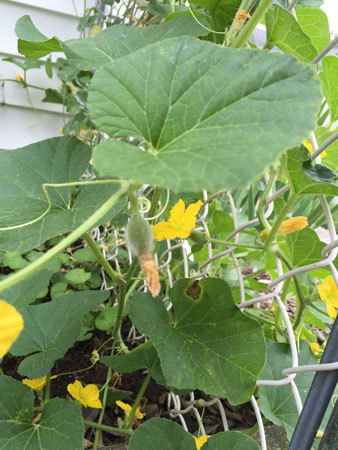 On our walk yesterday morning Jack & I startled – and were startled by – a pileated woodpecker who flew from a tree only about 5′ in front of us. And landed for a bit on a tree only about 10′ further. I know the photo isn't very clear, so I circled where the big bird is on that tree trunk.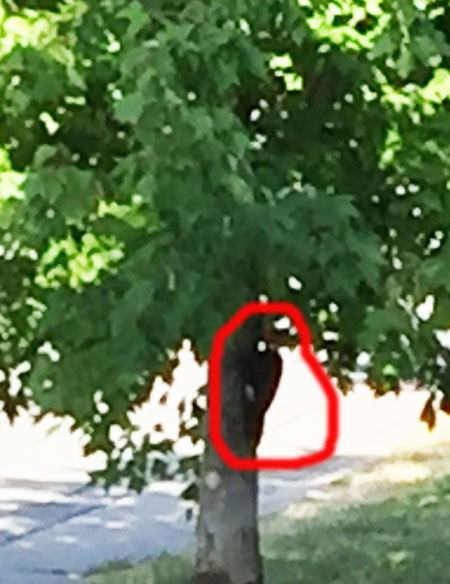 Nature is beautiful and amazing, isn't it?
Next post you'll get to see and hear about some weaving. 😉