Look her over once or twice.
Now I ask you very confidentially, ain't she nice?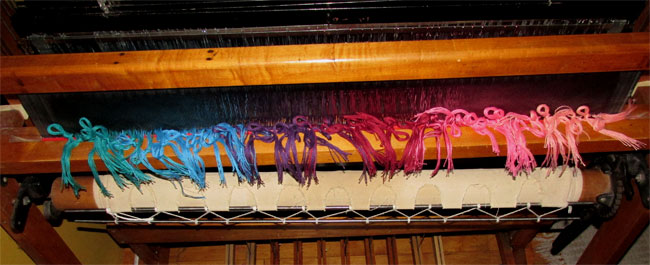 I know, I know, that song's so old – and this isn't even the first part – that most readers won't know what I'm talking about. Oh well.
I'm happy with my progress yesterday. I got the warp beamed and threaded through both heddles & reed.
Today I'll start weaving. After I do a few hours of (yuk) spring cleaning. Necessary if I want to get this house sold. And I do. I have some help coming later this week, but want to get it started. It's all about motivation, and today I'm at least slightly motivated, so I gotta take advantage of that.