On Saturday I got the wraps in the mail to JM & AA. They'll have them in their hands on Tuesday, able to wrap their little ones in handwoven comfort for the holiday!
AA's is on the left with a melon weft, JM's is on the right with chambray.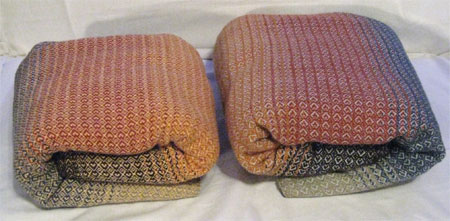 I've also been knitting more Christmas presents, but no peeking! The reveal won't happen till after Christmas.